A spectacular performance from MONTAPLAST by Land-Motorsport at the Lausitzring: during the ADAC GT Masters event in Brandenburg, Christopher Mies and Ricardo Feller sealed their second win of the season and moved up into the lead of the drivers' standings. With the sister car, Christopher Haase and Luci Trefz finished ninth and also claimed first place in the teams' standings as a result.
Pole position, the fastest race lap and first place: Ricardo Feller and Christopher Mies couldn't have done any better at Lausitzring. Totally unfazed by all the on-track turmoil and the interruption of the race, the duo completed its laps in the lead of the field in a commanding way and secured the lights-to-flag victory in the race on Saturday.
"The restarts after the two safety car interventions in the closing stages made it exciting again. Maro had a really good getaway on both occasions and was right behind me," Mies commented after the race. "However, I was able to counter and managed to bring first place home. The team had given us an unbelievably good car. Like this, the race was a real joy and I am incredibly happy with this result."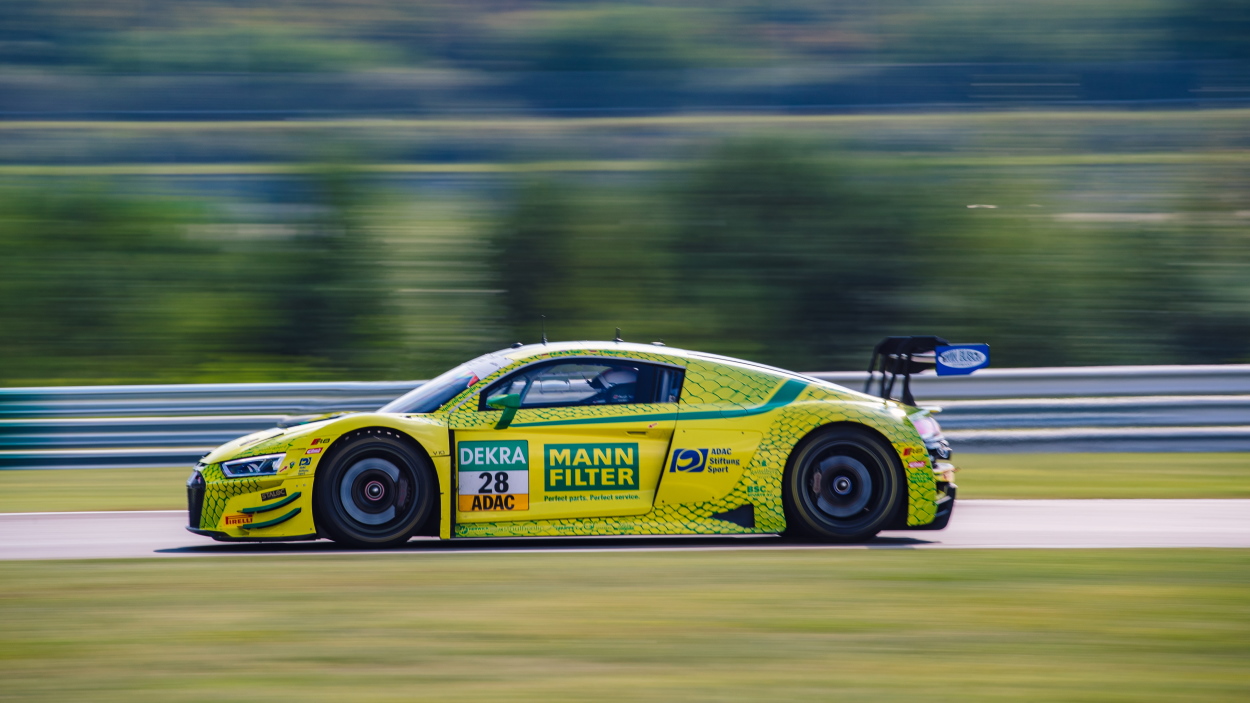 On Sunday, meanwhile, Ricardo Feller and Christopher Mies, just like teammates Luci Trefz and Christopher Haase, had to bare their teeth. Having started from seventh (#29) and tenth (#28) place respectively, things got tight for the two Audi duos on the opening lap already. However, Haase in the MANN-FILTER Mamba kept his cool and defended his top position until the driver change. Youngster Trefz seamlessly built on this performance and crossed the finish line in ninth place.
With the sister car, Feller showed his skills once more in the second half of the race and thrilled the spectators at the track with an entertaining duel. Following an intense battle with title rival Mirko Bortolotti, the young Swiss finished sixth.
By virtue of the strong points' haul, the duo has moved up into the lead of the standings with a total of 107 points and a margin of three points. In the teams' standings, Land-Motorsport is also in the lead after four of seven race weekends.
Races number nine and ten of the season are scheduled for 1 to 3 October. Then, the German GT Championship is racing at the Sachsenring.
Press downloads: