The second round at the Red Bull Ring in Austria was an emotional mixed bag for MONTAPLAST by Land-Motorsport: Enthusiasm about chases and points was in the mix as well as disappointment at missed opportunities and an early exit due to technical problems.
In qualifying on Saturday, Jusuf Owega and Ricardo Feller already proved that they had their sights set firmly on victory. With a fast lap, Owega put the #29 Audi on second place on the grid – just 0.2 seconds behind the polesitter. The duo followed up on this performance in the race and confidently stayed within striking distance of the leader. Thanks to the strategists in the pits and their decision to make a late pitstop, the gap to the leader was reduced to just four seconds. Last year's champion Feller then secured the team's first win of the season.
"Jusuf delivered a top performance and paved the way to victory. I actually thought it would be a long battle for the lead, but in the end, I was able to overtake fairly quickly. After that, all I had to do was bring home first place," explained Feller, who finished sixth together with Owega in Sunday's race.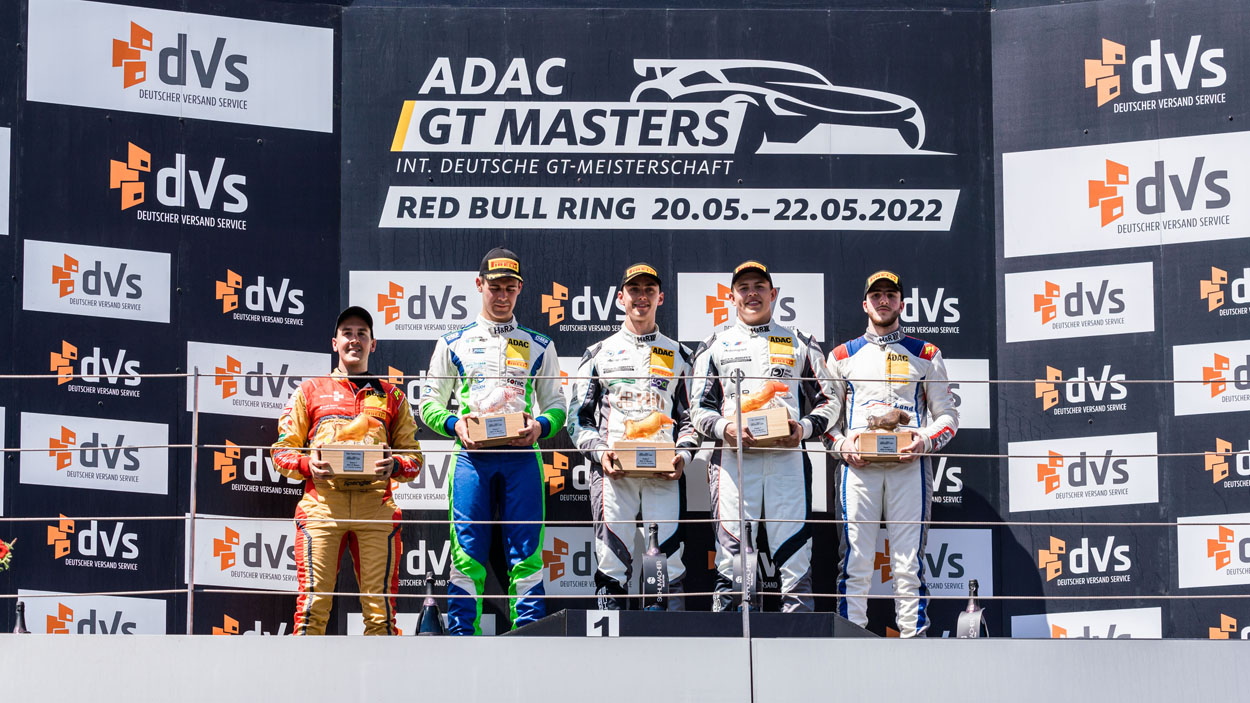 Double points were also collected by Christopher Mies and Tim Zimmermann at Motorsport Arena Oschersleben. However, Zimmermann was not completely satisfied: "The races were solid, but of course we want to finish further up the field than twelfth and 13th place." In Sunday's race it looked like a top 10 finish for a long time, but in the end twelfth place wasn't quite enough. "I made up a couple of places at the start, but all in all we made a few mistakes too many to move up the field," added Mies.
In the #28 sister car, Christopher Haase and youngster Salman Owega fought for positions. "For us it was the first two races together, but Salman did well. At 16 years old it's anything but easy, but especially in the second race he left some good drivers behind and defended well," said Haase. "We definitely still have room for improvement in the qualifying sessions, so we have to adapt even better to the new tyres. But I am confident that we will improve there and finish better than 17th place twice."
Team manager Christian Land drew a mixed conclusion after the first race weekend, in which his team entered three cars in the ADAC GT Masters: "This weekend was really hard work for us, but we can be satisfied to start with a win. Ricardo and Jusuf showed themselves convincingly and got two podiums in the Junior classification," he says. "Nevertheless, it has become apparent that there is still work to be done in some areas. But we can build on the results and come back even stronger in the next races."
The next chance for the drivers is from 20 to 22 May when the second race weekend of the German GT Championship takes place at the Red Bull Ring.
Press downloads: