Sun, sea and sand – Circuit Zandvoort has everything you need for a perfect weekend away. For MONTAPLAST by Land-Motorsport, the ADAC GT Masters round at the Dutch circuit was full of highs and lows. Jusuf Owega took the championship lead, while Christopher Mies and Tim Zimmermann also had plenty to celebrate – with fourth- and ninth-placed finishes, the duo secured their best points haul of the season so far.
"Of course, we are not quite where we want to be, but the weekend in Zandvoort showed that we are making progress," said Mies after the sixth round of the season. "For us it was important to perform well in qualifying, which made it easier for us in the races."
The good starting point was particularly beneficial on Sunday: starting from sixth place, the two Audi drivers put together a flawless performance to finish in fourth. The day before, Mies and Zimmermann had both shown what they are capable of by bagging some solid points following a ninth-place finish in changeable conditions.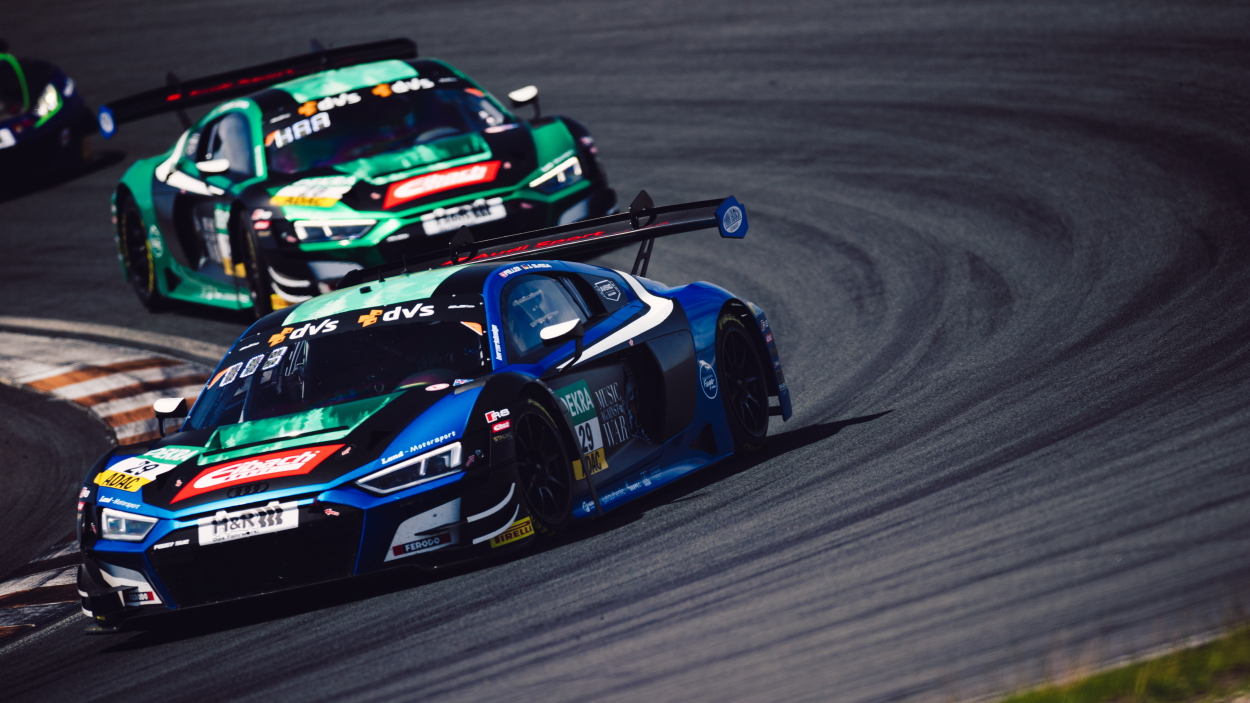 Jusuf Owega also took home plenty of points in the sister #29 car on Saturday. The youngster, with support of his teammate Ricardo Feller, just missed out on a podium in fourth position but managed to take the lead in the championship. On Sunday, Owega was unable to extend his lead due to a defective engine speed sensor.
"It was a real shame that we weren't able to start Sunday's race," said Owega, who continues to lead the championship with 70 points. "We obviously have an eye on the championship and wanted to extend our advantage, so it wasn't easy to stand by and watch. Still, I would like to say a huge thank you to the team, who worked their hearts out to fix the problem."
The Saturday was also the better of the two days for Jusuf's brother Salman Owega. The 17-year-old secured his best starting position of the season by qualifying in twelfth before demonstrating his skills and potential in the race against much more experienced drivers. Christopher Haase, who took over the #28 Audi R8 LMS GT3 for the second stint, crossed the line in 13th. On Sunday, a penalty prevented the duo from scoring a solid finish.
The fourth round of the season sees the team travel to the Eifel mountains, with the Nürburgring playing host to the next round from 5 to 7 August after a six-week summer break.