Just 23 years old and already one of the most successful drivers in international motorsport: this is Sheldon van der Linde, the DTM champion of 2022. One of his first chances in the world of GT racing came with the Land-Motorsport team where he learned the ropes.
"Sheldon is an exceptional talent," says team manager Christian Land. "I can still remember how it began very clearly. Still too young to rent a car, but already as tough as a full professional. He may have been a diamond in the rough back then, but he learned extremely quickly."
The fact that BMW brought him into the works squad at the age of just 19 was not least due to his performance in the Land-Motorsport Audi. "Our first race together was Petit Le Mans in 2017, I can still remember that well," says Sheldon van der Linde. "The win there was my first and by far greatest success at that point in my career. It was thanks to MONTAPLAST by Land-Motorsport that I got a shot at a works driver spot."
With 17 years, he was one of the youngest drivers in IMSA. "Which was certainly also a risk, because in endurance racing you need experience more than anything," adds Christian Land. "But anyone who knows us, knows that recognising and developing talent is essential. Sheldon was one of those talents."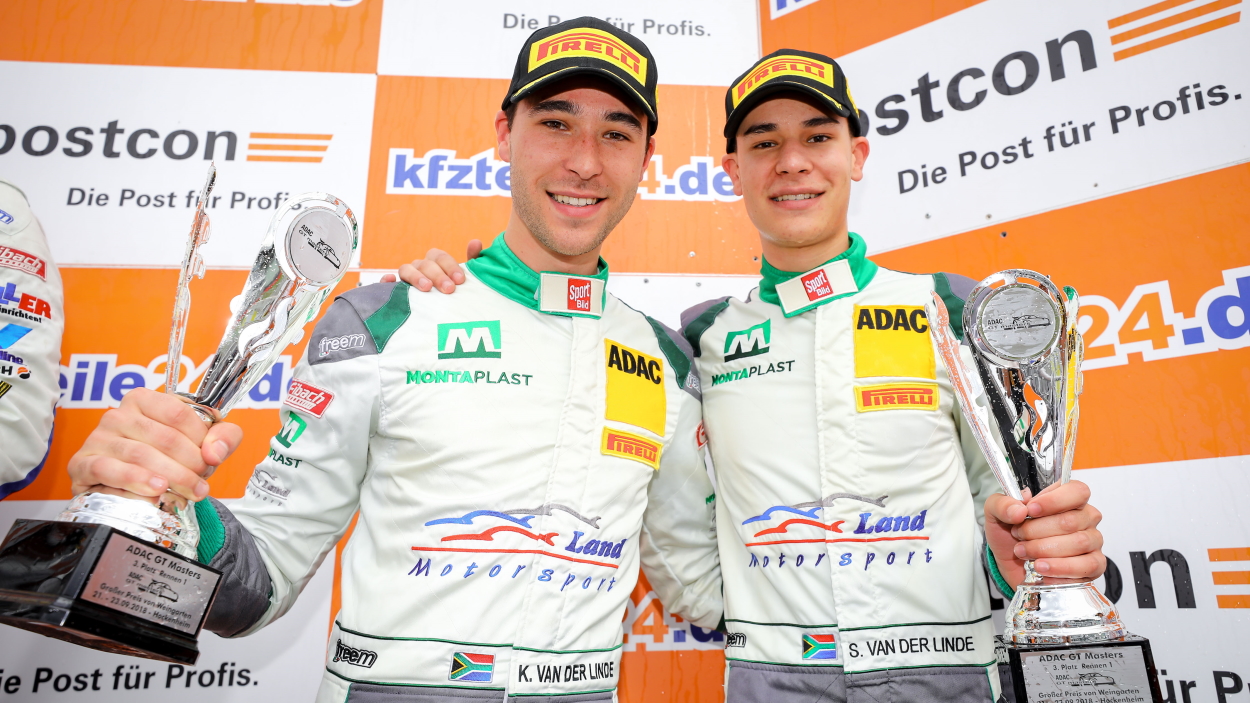 Van der Linde is thankful for the trust and the successes that followed. Together, they continued competing in the United States the next season in which the youngster learned the tracks of Daytona, Sebring and Watkins Glen. This will benefit him in 2023 as the works driver is part of BMW's LMDh line-up in the IMSA series.
Even though Sheldon van der Linde has been with the manufacturer from Munich for more than four years, the friendship with the Land team never waned. One moment that often comes up in conversation in the paddock is the 2018 ADAC GT Masters season. Back then, he and brother Kelvin only missed out on the title by a hair. One point was all they needed to take the crown.
"The team's passion and the leadership under Wolfgang and Christian were always something very special for me," van der Linde looks back. "I felt very at ease from the first moment. At the end of the day, that is exactly what is needed to perform on the racetrack!"
Press downloads: