It wasn't the hoped for result, but it was nevertheless a success: the Audi Sport Team Land mastered one of the world's toughest car races without one single incident. In the end, the best-placed Audi team secured sixth place in the 24-hour race at the Nürburgring.
"I've experienced many 24-hour races. But in all these years, I've never seen such an error-free achievement by all participants," says team founder Wolfgang Land. "From top to bottom, everything fitted. No penalties, no accidents, every move was perfect."
"Coming in sixth in these conditions is certainly rather annoying," Christian Land adds. "Nevertheless, we're taking the positive effects home with us – above all because we've seen how much we've achieved as a squad that sticks together. I'd like to express my heartfelt thanks to all the engineers, mechanics and drivers."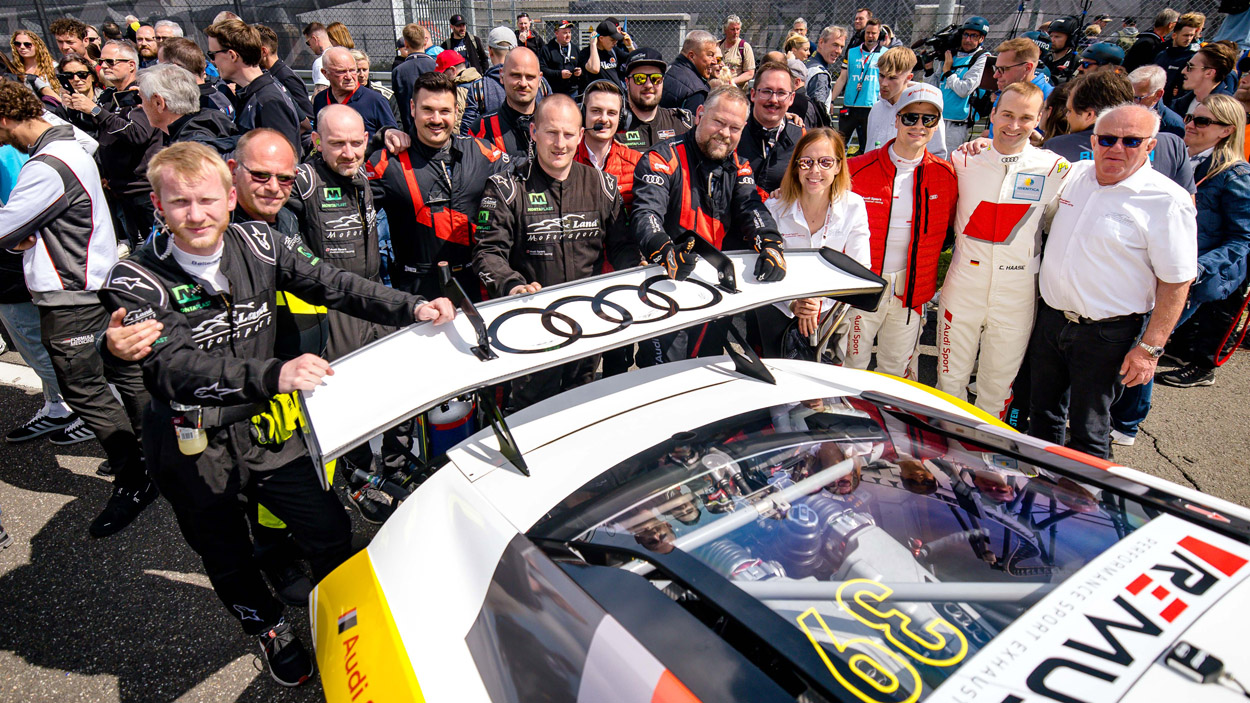 A look at the result of the endurance classic's 51st edition shows how incredibly tough the field was: cars from five different brands landed on the first six positions. One of them – the Audi Sport Team Land's Audi R8 LMS GT3 was the best-placed car from Ingolstadt. Christopher Haase, Christopher Mies and Patric Niederhauser were just one lap behind the winners.
"We've seen a fast and hard race with a large variety of makes at the front of the field," says Chris Reinke, Head of Audi Sport customer racing. "Wolfgang and Christian Land's squad was running error-free on the track and it would have been great to have defended our title. However, many thanks go to everyone for their professional engagement and congratulations to Ferrari for their first win."
A total of 235.000 spectators visited the race and transformed the event into Germany's largest motorsport party.
Press downloads: