Two fast drivers, a new design and an extra dose of self-confidence: MONTAPLAST by Land-Motorsport has all the necessary ingredients to begin the 2021 ADAC GT Masters title fight. In addition to regular driver Christopher Mies, youngster Ricardo Feller returns to the Niederdreisbach-based team.
"We've set up a powerful duo and are ready to fight for top positions with them this year", Team Manager Christian Land is convinced. "The pair have repeatedly demonstrated their skills and are very familiar with the series. We know from past experience, that Chris and Ricardo harmonize extremely well with each other. So we're heading confidently into the start of the new season."
In terms of driving performance, Land-Motorsport is perfectly positioned with Christopher Mies. The Audi Sport driver will be competing for the Westerwald squad in their sixth "Super Sports Car League" season. Thanks to numerous top placements, the ex-champion is one of the most successful drivers on the grid. "I think we're ideally prepared", says the 31-year-old. "Previous years have been tough and shown how highly competitive the GT Masters is. So a strong team colleague is vital."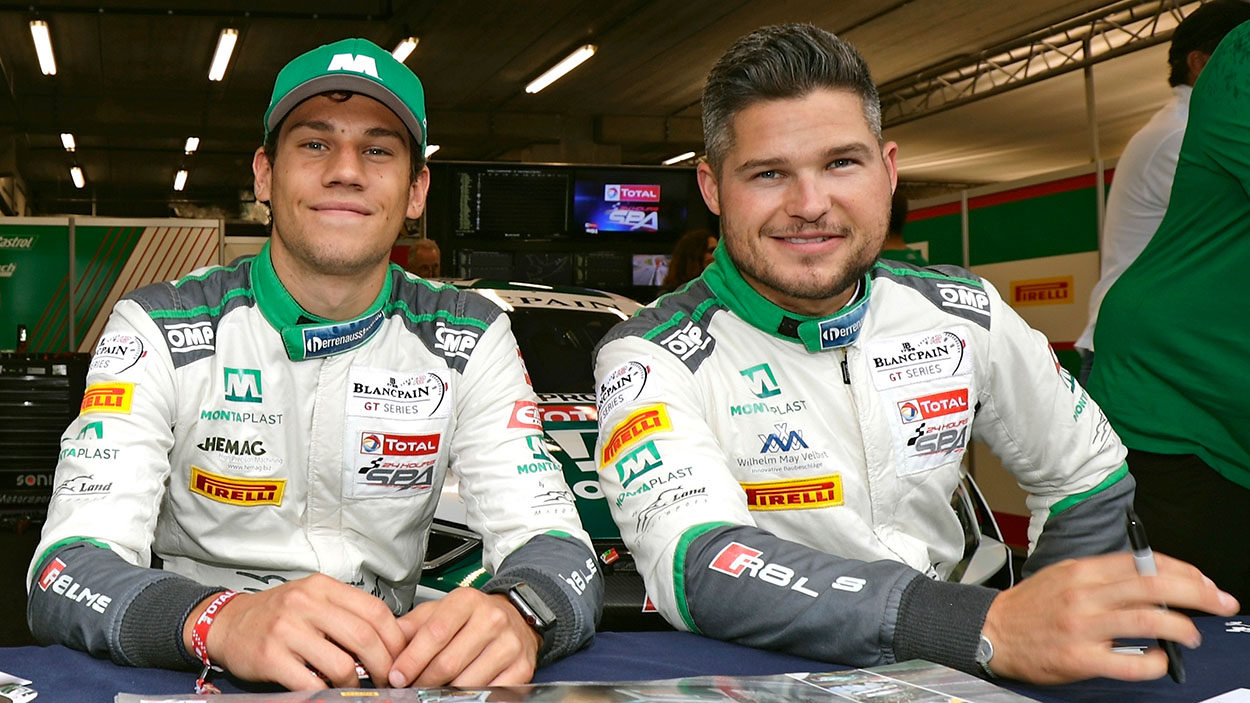 In this respect, Ricardo Feller's return is all the more important. The young Swiss driver joined Wolfgang and Christian Land's team in 2019. At the time, a victory and two podiums in the ADAC GT Masters, plus a second place in the Petit Le Mans were recorded, and in 2021, the team aims to build on these successes. "I'm very thrilled to be part of Land-Motorsport again and especially looking forward to partnering with Chris Mies. Our expectations are clear – we intend to fight for the title with the frontrunners and our chances are good", the 20-year-old explains.
However, it's not just a case of strong drivers returning, but also of well-known colours. Everybody who's familiar with Land Motorsport's history, knows that the red-blue combination has always played an important role – particularly as a significant logo element. Both colours, alongside the popular and well-established green from previous years, will be used in the new look.
Land-Motorsport will shortly be announcing their new design along with the sister car's line-up.
Press downloads: