At the tenth time of asking, Christopher Mies and Tim Zimmermann finally succeeded in standing on the top step of the podium. The duo in the #1 car put together an outstanding performance at the Lausitzring, while Christopher Haase and Salman Owega were also pushing for a podium on Sunday.
"This victory means a great deal to me," said Tim Zimmermann, who has been racing in ADAC GT Masters since 2020. "I have had good races in the past and have been on pole once or twice too. But before this weekend I hadn't been able to convert that into a win, so I am absolutely delighted with the result."
The win was a long time coming, as Christopher Mies explains: "We were good enough for the podium at the last three race weekends, and now finally we managed to put everything together," said the reigning ADAC GT Masters champion. Mies laid the groundwork for the win with an excellent start from fourth on the grid and an error-free first half of the race. Teammate Zimmermann built on Mies' great start and converted the advantage into the victory.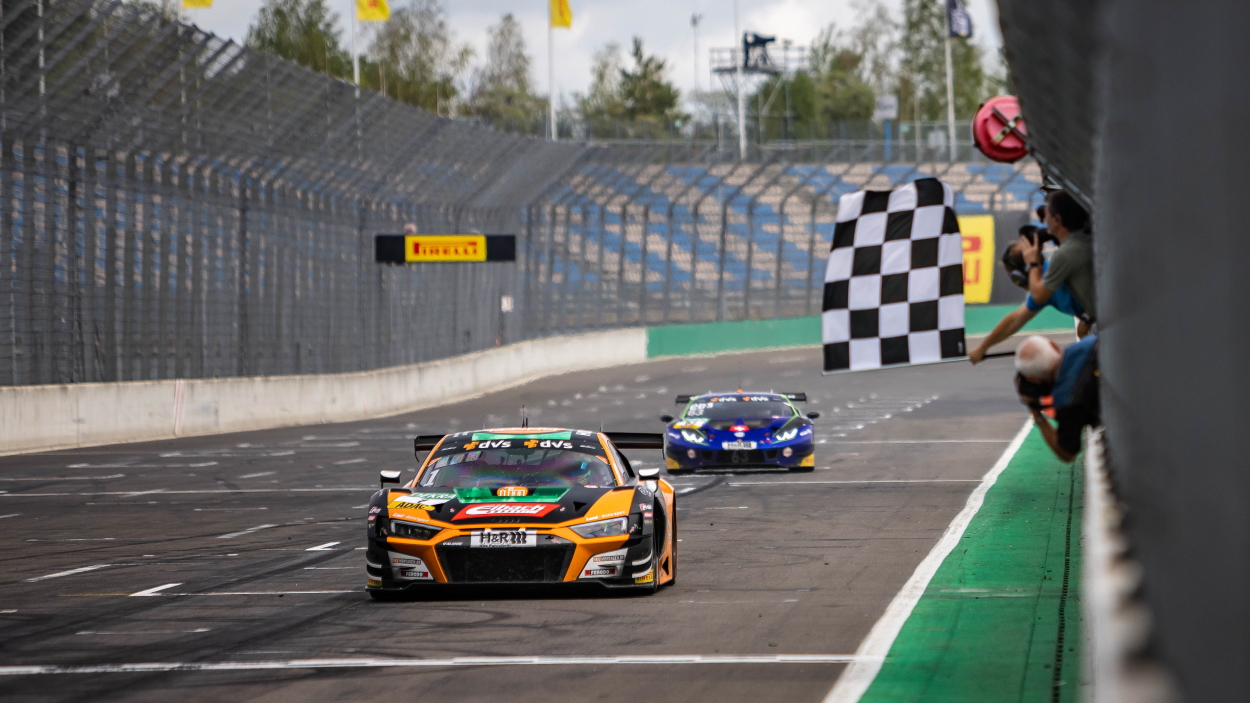 Christopher Haase and Salman Owega were in the battle for the top placings on Sunday too. The experienced Haase and the youngster Owega impressed with some rapid pace and fantastic tenacity. In the battle for third, the 17-year-old Owega – the youngest in the field – left no stone unturned. He ramped up the pressure on Joel Sturm over multiple laps. In trying to overtake the Porsche driver, Owega left the track briefly and lost all chances of a podium finish.
Despite the setback just before the end of the race, the junior driver still earned a great deal of plaudits – above all from Christian Land. "Salman's learning curve is extremely steep. Today he showed that he can compete with the head of the field," the team manager summarised. "He risked a little too much in the battle for the podium, and that can happen. I would have been really happy with another top finish."
Jusuf Owega and Ricardo Feller finished seventh in Saturday's race, with Owega taking second place in the junior classification. On Sunday, the pair only managed to finish 13th.
The next race weekend of the ADAC GT Masters takes place from 23 to 25 September at the Sachsenring.
Press downloads: