The ADAC GT Masters returned from the summer break and started the season's second half at the Nürburgring. The place where the Niederdreisbach team made the championship happen last year. This time however, the Eifel wasn't a good hunting ground for Land-Motorsport. Despite a marked improvement over the weekend, racing luck simply wasn't smiling on the team from Westerwald.

"We continually improved our cars during the weekend. With a fifth and ninth place in the second qualifying on Sunday, we were the best Audis and definitely deserved a podium, but couldn't turn the good start position into an equally good result", team manager Christian Land summarized. "Just one Top 10 result isn't good enough for us, and although we had a difficult time at the weekend, this doesn't reflect our capability and potential."
One of the highlights was undoubtedly Christopher Mies's hot pursuit on Sunday. Thanks to an optimal start to the race and a huge portion of fighting spirit, the 33-year-old made several positions good and handed over the wheel mid-race in fifth position to teammate Tim Zimmermann, who sadly had to park the Audi R8 LMS GT3 #1 due to a technical problem.
"The car's pace was really good and a rostrum possibility was in sight. Especially after the problematic start to the weekend, it would have been fantastic. It's always a shame to have to leave the car when you're in such a promising position", Zimmermann explained. The previous day had been a better one for the duo. After a mediocre qualifying, the pair delivered a strong pursuit, which ended in eighth place.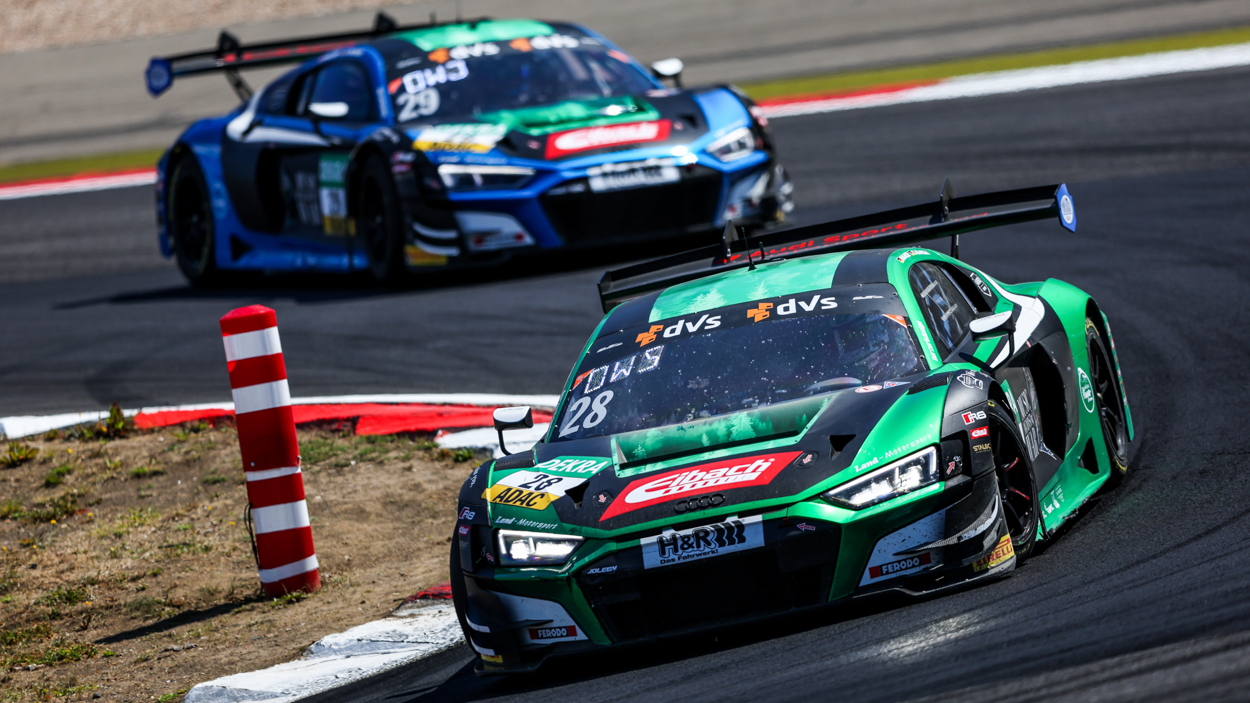 Christopher Haase and Salman Owega also produced a powerful catch-up. Haase took a spin in the second race's initial phase and fell back to the rear of the field, but the duo was able to gain ground again afterwards. They finished in 14th place and stood in the points for the second time this season. Ricardo Feller and Jusuf Owega, who travelled to the Nürburgring as standings leader, only collected four points in the Eifel.
"After a good first half of the season, this weekend was also a bitter setback for the championship. But still, we never gave up despite difficult conditions and gained a lot of positions in both races", said Christian Land. "Now it's time to analyse the weekend and attack again on the Lausitzring.
"The ADAC GT Masters will be starting from 19th-21st August under the Family & Friends Festival banner in Brandenburg. This will be the fifth of a total of seven events in 2022.
Press downloads: