MONTAPLAST by Land-Motorsport's weekend at the Czech Autodrom Most was nerve wracking, but nevertheless marked by a variety of highlights. Whilst Christopher Mies and Max Hofer secured their first podium, Dries Vanthoor and Ricardo Feller picked up further championship points.
"This third place did us a lot of good. After a difficult start to the weekend, we were able to steadily close the gap", said Christopher Mies. Together with Max Hofer, the 29-year-old delivered a flawless performance leading to a Top 3 finish in Saturday's race.
Foundations for the teams' first podium were laid during qualifying and Hofer's 1:30.936 lap secured a third on the grid for the first of the two races. The Austrian was also quick around the block in Sunday's race, but sadly without success: a loose manhole cover damaged the car radiator and ended the race for the #29 just a few laps before the end.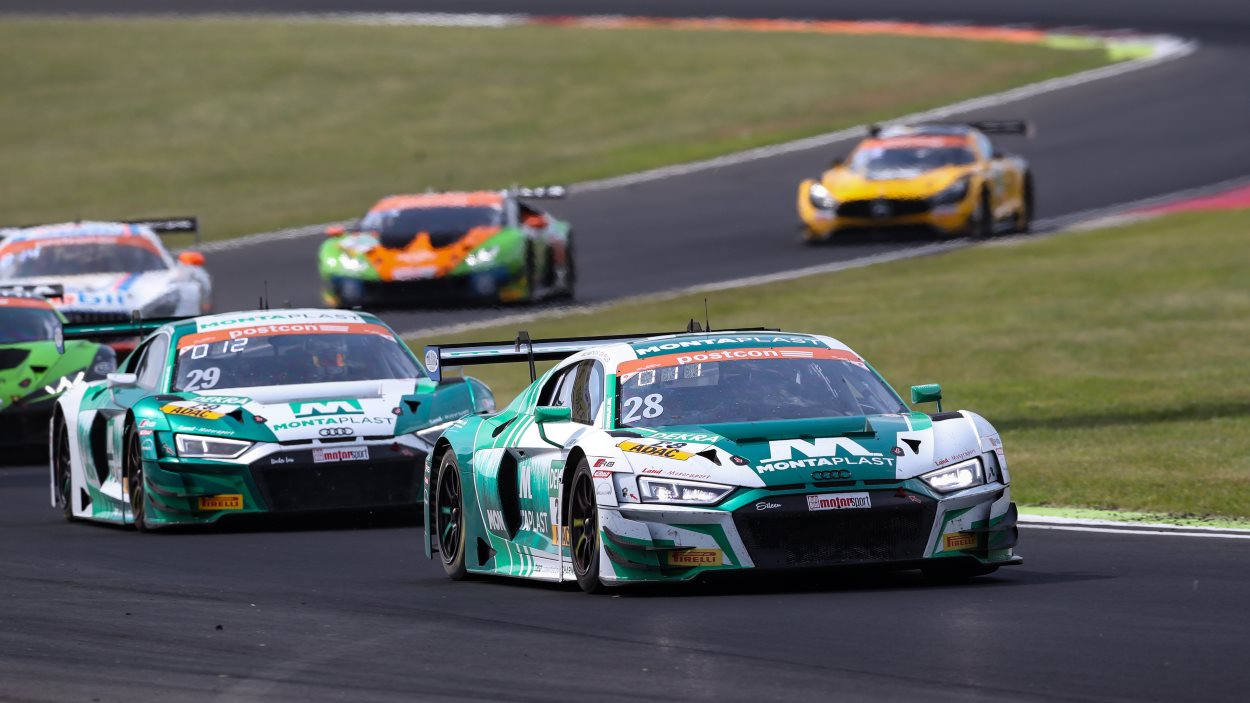 On Sunday, Dries Vanthoor and Ricardo Feller managed to limit the damage, when they achieved a tenth place and collected six championship points. The duo ranks third in the driver standings after four out of fourteen races.
Team manager Christian Land looks back on the Czech weekend with mixed feelings: "I'm really happy about Christopher and Max's first podium, for which they worked extremely hard. Dries and Ricardo also put up a big fight, but weren't really rewarded for all their effort. I found the incident with the manhole cover particularly annoying. That type of thing simply should not happen. But now focus is on the next race weekend", said Land.
Third event on the ADAC GT Masters calendar takes place at the picturesque roller coaster Red Bull Ring in Spielberg, Austria from 7 to 9 June.
Press downloads: