The Audi Sport Team Land heads to the Green Hell for another year of battling their way for a victory at the legendary Nürburgring 24 Hours. In 2019 the MONTAPLAST team has three familiar faces returning: Christopher Mies, Kelvin van der Linde, and René Rast. Christopher Haase will be the fourth driver under the wheel of the #29 Audi R8 LMS.
The Audi Sport Team Land is no rookie to this endurance race with having a victory in their pocket. In 2017, Christopher Mies and Kelvin van der Linde took home the victory with the MONTAPLAST team after a nail biting battle that came down to the final lap of the Nürburgring 24 Hours.
"The 24 hours on the Nürburgring is always a highlight for us. We associate many special memories with this race. Especially in 2017, when we went through a roller coaster ride of emotions and still won the race in the end," stated Team Manager Christian Land.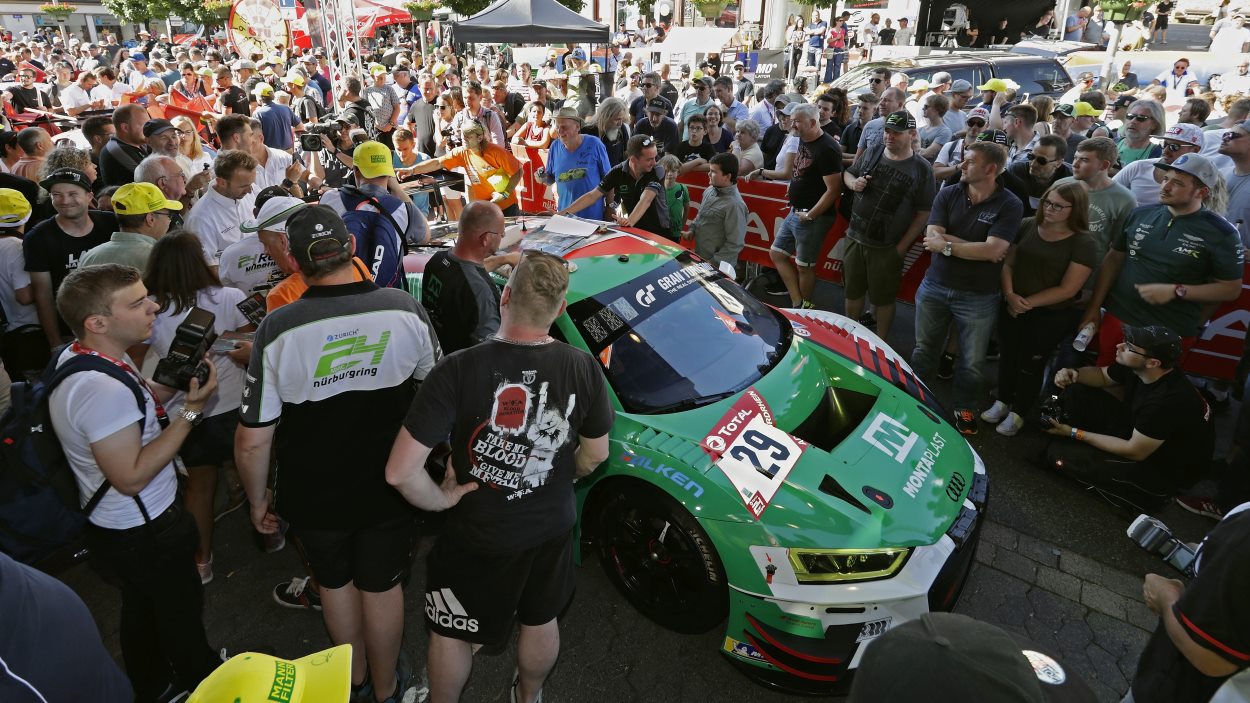 The MONTAPLAST team is fully equipped with all their drivers having a victory under their belts. Not only has Mies won in 2017 with van der Linde, he also had a victory in 2015, the year the new Audi R8 was debuted. Haase also has multiple wins at the Green Hell, one of them being Rast as his co-driver. The Audi Sport Team Land feels confident they have more than enough expertise to bring home a victory.
In 2019, the Audi Sport Team Land will be pushing their way to the top on one of the most demanding tracks in the world. "We're not going to the Nürburgring to finish second. We will give everything, but it will not be an easy task. The opponents are very strong again," explain Christian Land.
The Nürburgring event will begin on Wednesday 19 June with the traditional Adenauer Racing Day. Thursday the 20 June will kick off the grid action with Free Practice beginning at 13:20 and on Saturday the lights go out at 15:30. The race can be followed live on NITRO follow the race on the Internet via Live Stream and Live Timing.