The 47th edition of the ADAC Total 24-hour race was an emotional roller coaster for the crew of the Audi Sport Team Land. After an intensive hot pursuit, the Niederdreisbach team was on course for the podium, until two hours before the end of the race, tyre damage shattered all dreams of a podium success.
"We're unbelievably disappointed! The team fought hard all weekend and weren't daunted by any setbacks", team manager Christian Land summarized. "The lads did a fantastic catch-up and really would have deserved a podium finish."
After qualifying had only produced a 15th on the grid, Christopher Mies, Christopher Haase, René Rast and Kelvin van der Linde pushed their way steadily forwards. At nightfall, the Audi R8 LMS GT3 quartet in the #29 was already in the top ten and moving nearer and nearer to the front.
When day dawned next morning, Wolfgang Land's team was fighting for a top five position and one of the chase highlights involved a fierce duel with Audi Sport Team Phoenix. Thrilling wheel-to-wheel clinches with the brand colleagues were a source of huge enthusiasm amongst the 230.000 spectators on-site.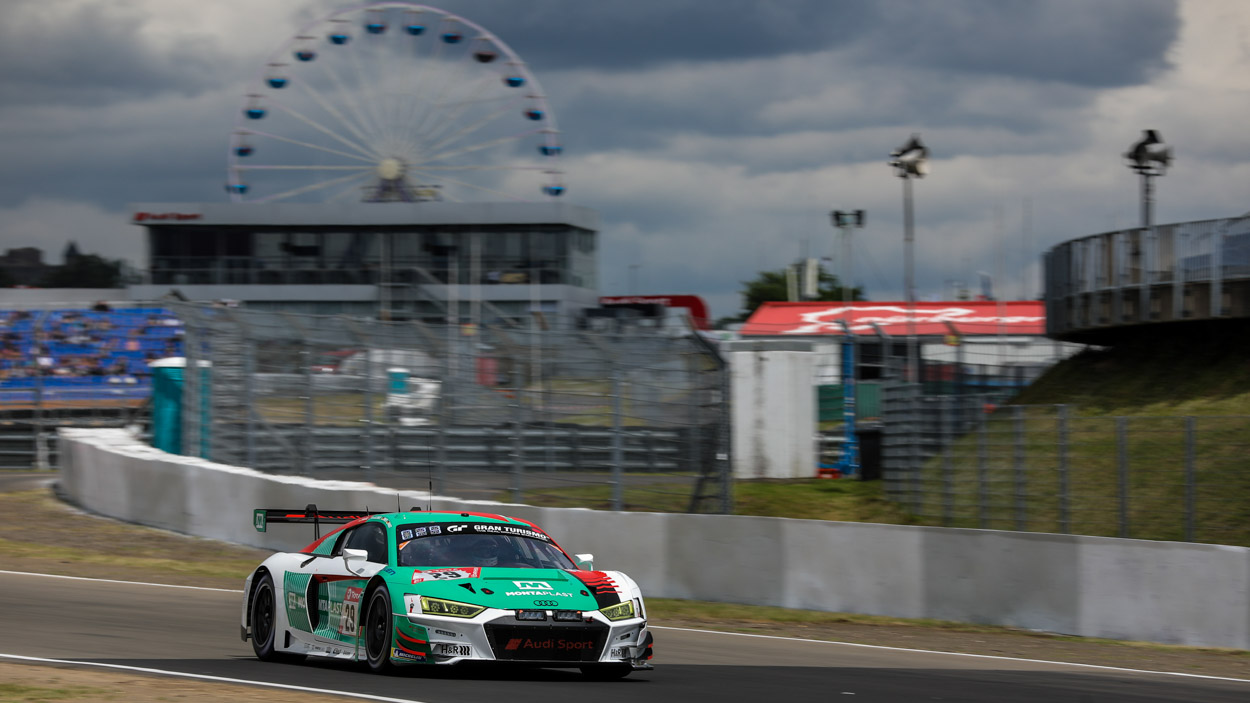 Thanks to spectacular overtaking manoeuvres, the Audi was once again in second position and the team head-on for the podium. Unfortunately, just two and a half hours before the finish, Kelvin van der Linde had to retire with tyre damage, which had wrecked the entire right side of the car.
"Despite the retirement, this 24-hour-race will remain particularly memorable", said Christian Land. "We had a super backdrop for racing and presented amazing high-end motorsport. Thanks goes to the whole team for doing such an excellent job throughout the weekend and of course to all fans, who gave us such awesome support."