The season may have started late, but it was well worth the wait for MONTAPLAST by Land-Motorsport. The first race weekend of the season at the Lausitzring produced two exciting races in which the quartet of drivers for the Niederdreisbach-based team were able to demonstrate their potential.
There was one thing the Land-Motorsport crew had in spades at the Lausitzring: perseverance. Starting from eleventh on the grid, Max Hofer and Christopher Haase made up eight positions in Saturday's race. "I had a great start and was able to keep my nose clean while everyone else was battling. That allowed us to climb up the field," said Hofer. His teammate Haase made up further ground and crossed the finish line in third.
Kim-Luis Schramm and Christopher Mies put in just as strong a showing but were unfortunately not rewarded for their efforts. The driver pairing performed brilliantly in the opening stages of the race, leaping from 26th to fourth thanks to an early pit stop, however a collision between Mies and the Porsche driven by Simona de Silvestro led to retirement just a handful of laps from the finish.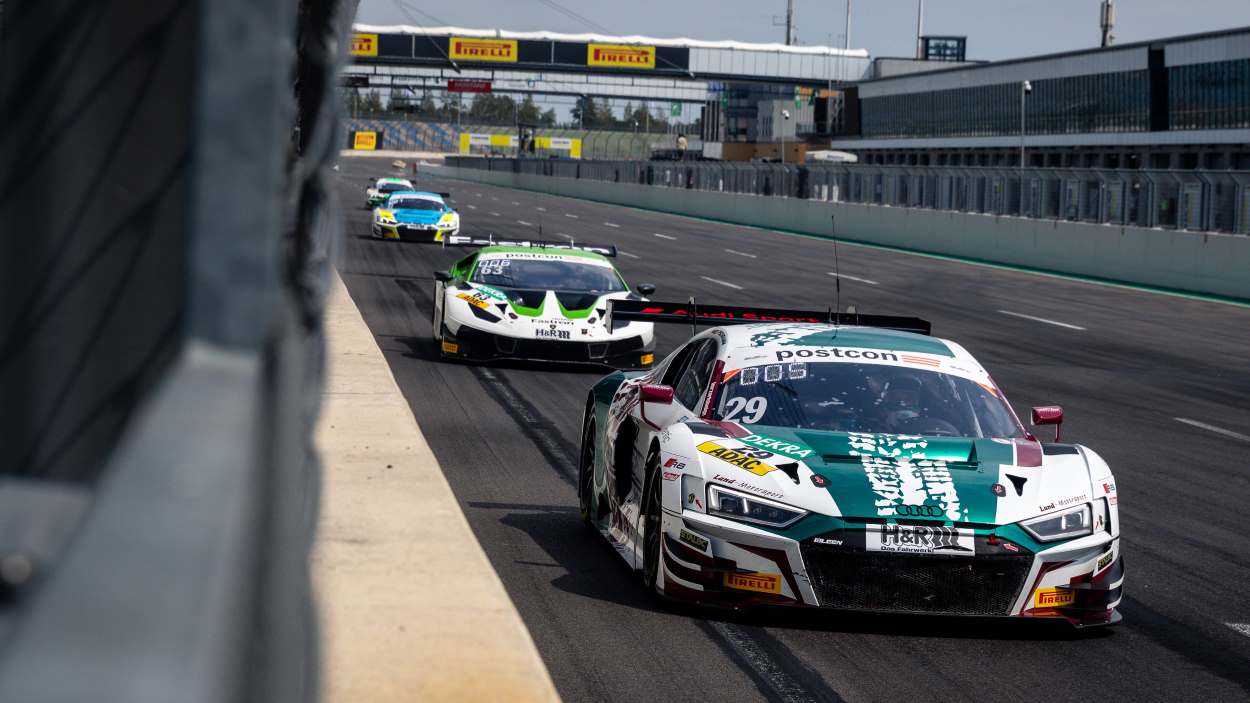 Saturday's disappointment was followed by valuable points on Sunday. Mies began the race from seventh and set about cementing his position in the leading group. Schramm picked up where his teammate left off, bringing the car home in seventh overall and second in the junior classification. "Saturday's race was a huge setback for us," Mies said. "But that made our success on Sunday all the more satisfying. It was a fantastic feeling to finish the opening weekend on a high."
Christian Land had a similar view of the first of seven race weekends in the ADAC GT Masters. "We grabbed some important points and finished on the podium. We were able to show that we have an excellent package here, which is the most important factor in such a hard-fought series."
The Audi team will be next in action at the Nürburgring from 14 to 16 August, with the Eifel circuit hosting rounds three and four of the 2020 ADAC GT Masters season.
Press downloads: