From the Lausitz to the Eifel: MONTAPLAST by Land-Motorsport's second ADAC GT Masters racing weekend is coming up on the Nürburgring from 14 to 16 August. Christopher Haase and Max Hofer had secured the season's first podium at the 2020 season-opener. The duo, and of course teammates Christopher Mies and Kim-Luis Schramm, are aiming to follow up on this success.
Both races at the Lausitzring made something very clear: The ADAC GT Masters starting grid features a strong field of participants and it was an extremely tight fit during qualifying and in the races as well. However, the Niederdreisbach squad reeled in a haul of 26 points and ahead of races three and four of the season, they hold third place in the team rankings – good reason for Christian Land to feel confident.
"Our team looked good in the Lausitz. It wasn't a perfect weekend, but we demonstrated our intention to be title candidates this season", the Team Principal said. "But that's no reason to lean back and relax. The ADAC GT Masters has a high-power performance density and we have to follow up that kick-off achievement."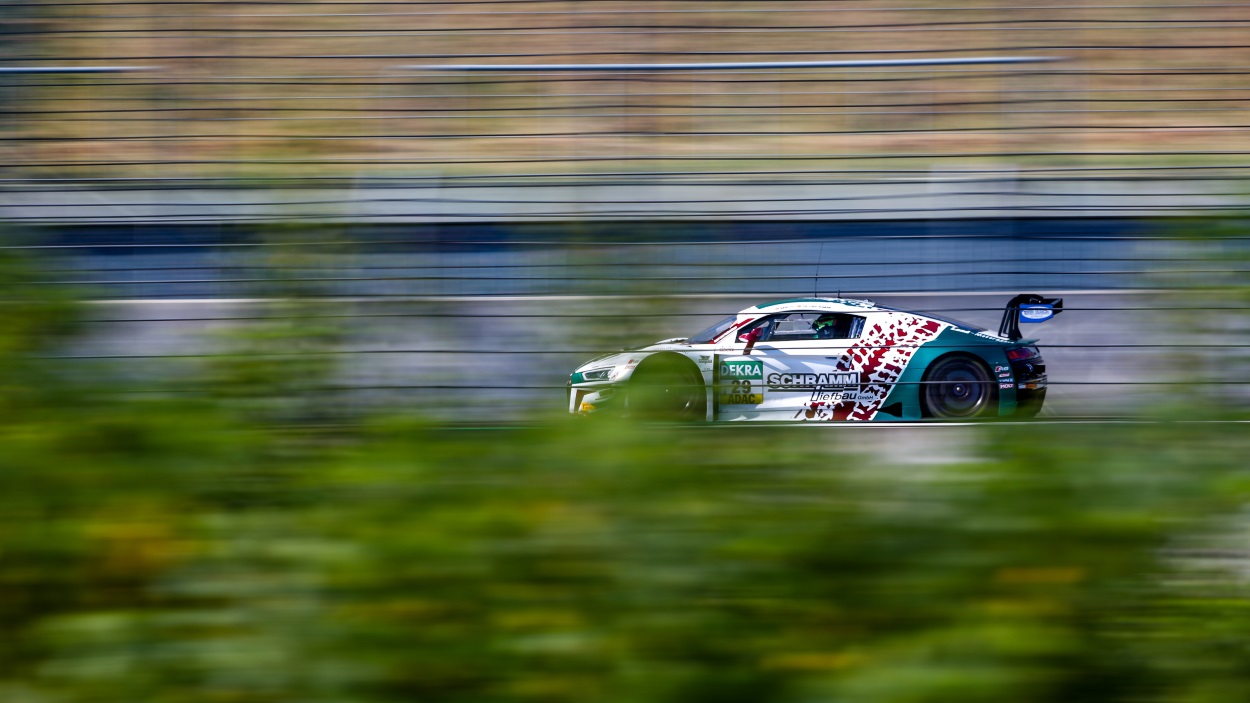 Haase and Hofer in the Audi R8 LMS GT3 #28 have sights set on one aim: climbing the rostrum again. But Mies and Schramm in the sister car #29 have also proved their capacity to deliver with a strong performance and a sixth place at the Sunday race, and so the duo is all the more motivated for the coming Nürburgring weekend.
As usual, the races start on Saturday and Sunday at 13:05. TV channel SPORT1 is airing both races live and the action can also be followed via live stream.
Press downloads: