The ADAC GT Masters is returning to the race track after a one-month break. Hockenheim is set to play host to rounds five and six of the championship and MONTAPLAST by Land-Motorsport are aiming to return to the podium at what has always been a happy hunting ground for the team.
"The Nürburgring weekend had its highs and lows, in the end we secured some important championship points," said Team Principal Christian Land. "But at Hockenheim we are definitely looking for more. We have always finished on the podium here in the past few years, and that is our minimum objective this weekend. After all, we want to be battling for the title."
A look at the results over the past few years underlines the ambitions of the Niederdreisbach-based squad. Since entering the ADAC GT Masters in 2016, Land-Motorsport has finished on the podium at every race at the Hockenheimring – six podiums, including one win, in eight races.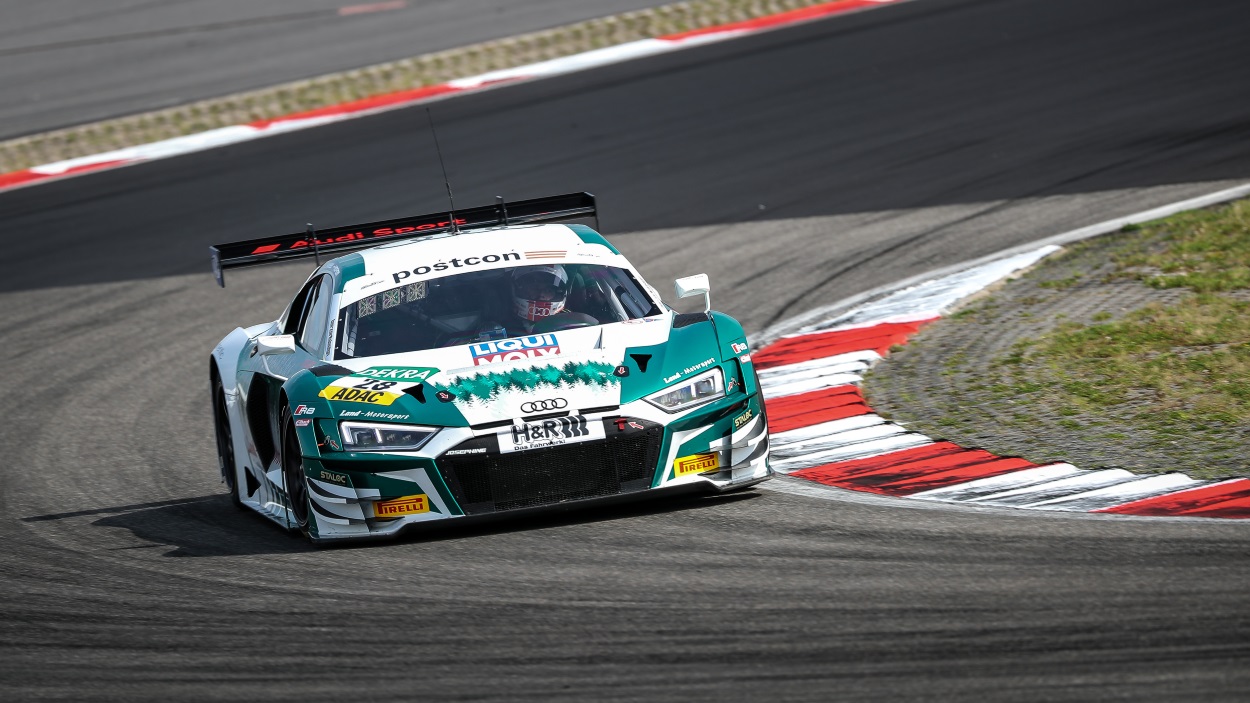 Christopher Mies (#29) and Christopher Haase (#28) have played a key part in the success. Both are experienced members of Wolfgang and Christian Land's team and will partner up once again with youngsters Kim-Luis Schramm (#29) and Max Hofer (#28) in an attempt to continue the success story.
There is plenty of excitement in store for the quartet of drivers. Thanks to its hairpin bends, fast corners and long straight, the longest circuit on the ADAC GT Masters calendar is renowned for wheel-to-wheel racing and impressive overtaking.
The Hockenheim weekend kicks off on Friday with two free practice sessions, as usual. There are two qualifying sessions and two races, on Saturday and Sunday, with SPORT1 broadcasting both live on TV.