MONTAPLAST by Land-Motorsport is back on the rostrum: Christopher Haase and Max Hofer's second place at the Hockenheimring secured them their second podium in the ADAC GT Masters 2020 season. Thanks to ranking eighth in the Saturday race, now after six races, the duo holds fifth place in the standings. Teammates Christopher Mies and Kim-Luis Schramm also collected points with two top 15 positions.
"Things didn't always run perfectly this weekend, but it's all the more satisfying to be able to clinch a second place on the rostrum", said Team Principal Christian Land. "Max and Chris along with the entire team did a great job and really deserved this success. It's a pity for Kim and Chris though. They delivered a really good performance in both races and proved that in fact, they belong further towards the front."
Haase laid the foundations for Sunday's podium finish during qualifying, where his fourth place secured him a promising starting point for the following race. The 32-year-old continued his convincing achievement in the race and after a strong beginning phase quickly grabbed second position, which he retained till pitting. Thanks to the crew and running mate Hofer's flawless performance, the Austrian took the Audi R8 LMS GT3 #28 safely home in second place. After the additional eighth in Saturday's race, the duo ranks fifth in the championship.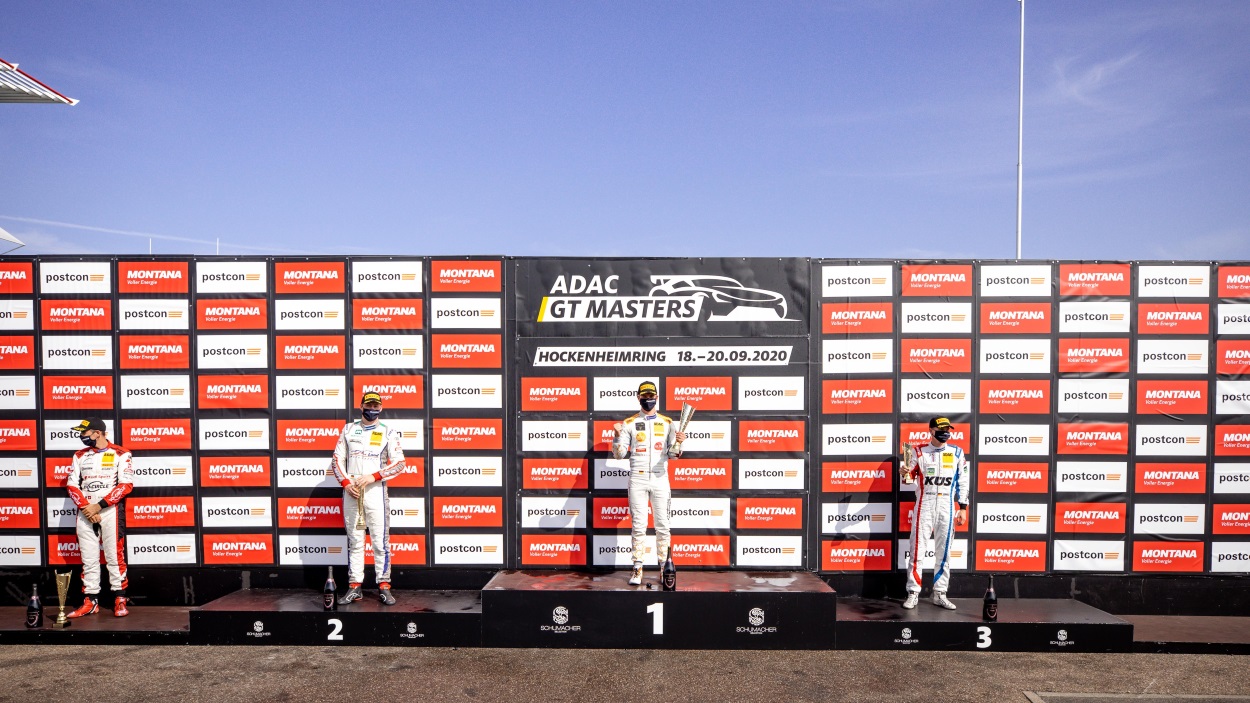 Mies and Schramm in the sister car #29 experienced a weekend full of catch-ups. After initial hitches, the Land-Motorsport drivers had to start on Saturday from a grid 26th, but the pair didn't let this deter them and despite several race interruptions they fought their way forwards. Their battle was finally rewarded with a 13th place. Sunday's race presented them with a further six valuable championship points and in addition, Schramm was delighted to achieve second place in the Junior class.
"That certainly wasn't an easy weekend, but we made the best of it", Christopher Mies explains. "At one time or another, more could have been possible, but luck simply wasn't on our side. However, we showed our potential during the races and now we must press on from there."
Next stop in the ADAC GT Masters is from 2 to 4 October at the Sachsenring in Hohenstein-Ernstthal. But before that, Land-Motorsport travels to the Nürburgring for the 24-hour race (24 to 27 September).
Press downloads: