The ADAC GT Masters is returning to the Lausitzring from 30 October to 1 November. The Brandenburg circuit already hosted the 2020 season opener in Germany's premiere GT racing series. MONTAPLAST by Land-Motorsport has fond memories of the circuit in Klettwitz, having celebrated its first podium of the season there this season. Mies/Schramm and Haase/Hofer will be looking to match this result at the sixth race weekend of the season.
Five race weekends, two podiums and sixth in the championship table – a solid record so far for Max Hofer and Christopher Haase ahead of the penultimate race weekend of the season. "We had a solid start to the year with third place," said Haase, looking ahead to the next race in a confident mood. "We want to produce a similar performance this weekend too, so that we can improve our position in the championship."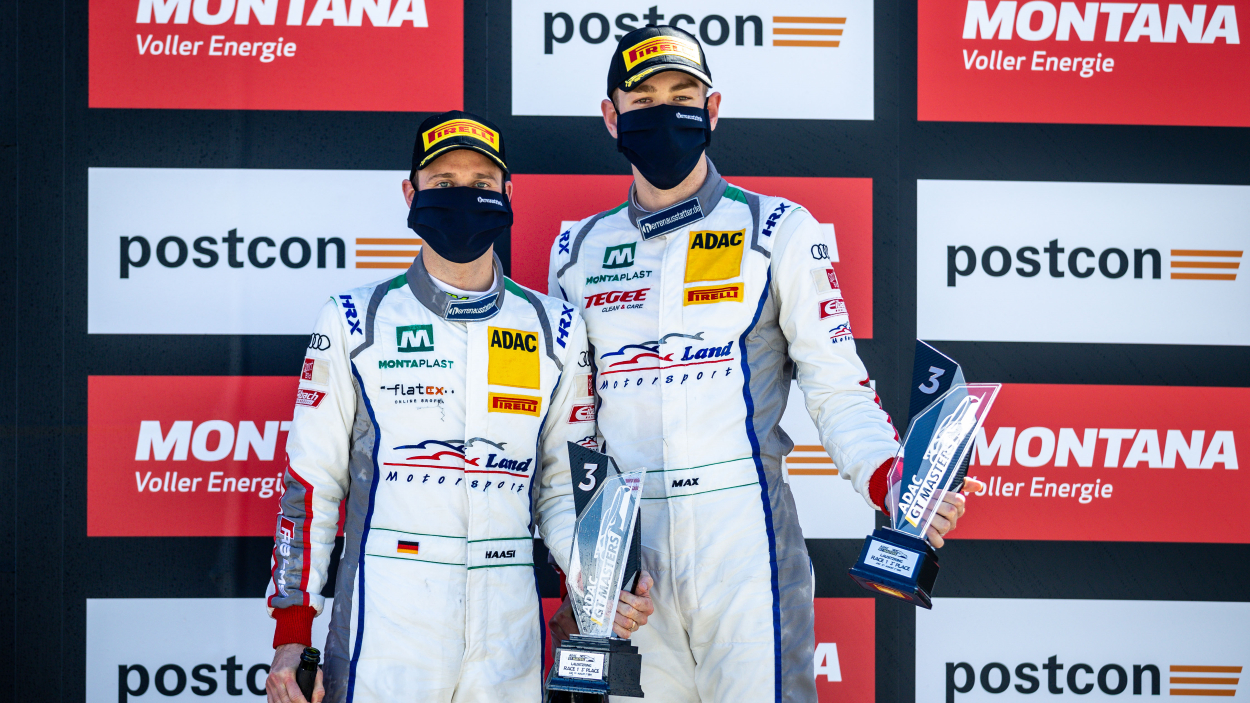 The second Audi R8 LMS GT3, driven by Christopher Mies and Kim-Luis Schramm, will also be looking to continue their good form at the Lausitzring. After a strong performance at the opening round in the Lausitz and two points finishes at the Hockenheimring, Mies and Schramm are aiming to secure as many points as possible ahead of the season finale in Oschersleben.
As usual, the action begins on Friday with two free practice sessions. There will be two qualifyings, one for each of the weekend's races on Saturday and Sunday. The first one-hour race begins at 15:15 on Saturday and the second race starts at 15:00 on Sunday. Sport1 will broadcast both in free-to-air TV.