There were plenty of nerves and tension at the Lausitzring on 31 October, and not just because of Halloween. In an exciting battle for victory, it was Christopher Haase and Max Hofer who took the chequered flag, securing MONTAPLAST by Land-Motorsport's first victory of the 2020 ADAC GT Masters.
"It's such a good feeling to get that win," said Christian Land. "We have been working so hard this season and have suffered setback after setback. That makes this victory taste all the sweeter for the team. The weather conditions at the Lausitzring were incredibly difficult and it was vital that we were all on top of our game."
That includes making the right calls on strategy, of course: "We choose a different strategy and opted for a late stop," Haase explained. "That proved to be the right decision." This and the fast lap times of Max Hofer before the driver change allowed the #28 car to take the lead.
By no means was the job done, though, as Haase had to keep his nerve in the tense closing stages to the race. "Maxi Götz was pushing super hard in second place behind me," the 33-year-old said. "There were also two restarts after safety car periods, and the slightest error would have cost us the win."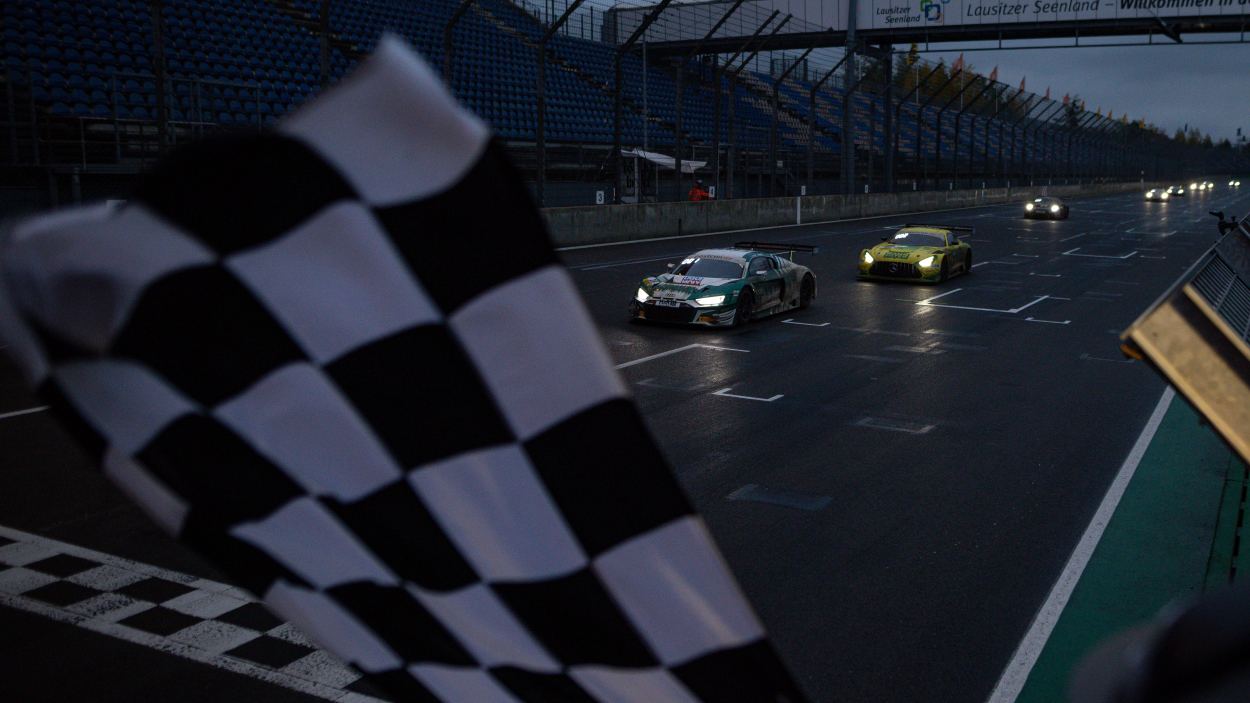 As darkness descended, Haase crossed the line just centimetres ahead of the chasing Mercedes-AMG to secure his and Hofer's first win and third podium finish of the season.
Kim-Luis Schramm and Christopher Mies were also in with a shot of the podium. An excellent performance in qualifying put the #29 Audi R8 LMS GT3 third on the grid for Saturday's race, but a collision led to retirement and no points for the MONTAPLAST by Land-Motorsport pair.
Now attention switches to the season finale. The final round of the ADAC GT Masters takes place on 6 to 8 November at Motorsport Arena Oschersleben near Magdeburg.
Press downloads: