After securing the winner's trophy at Saturday's Lausitzring event, MONTAPLAST by Land-Motorsport is carrying momentum into the final weekend of the ADAC GT Masters 2020. From the 6 to 8 November, the Motorsport Arena Oschersleben will host an action-packed weekend as driver duos Mies/Schramm and Haase/Hofer set their sights on acquiring maximum points.
The team's 2020 season of the highly competitive series is characterized by solid performances: MONTAPLAST by Land-Motorsport managed to add nine top-10 finishes to their successful track record, three of which being podium finishes. Last week's win provides further tailwind towards the team's aim of finishing the season strong.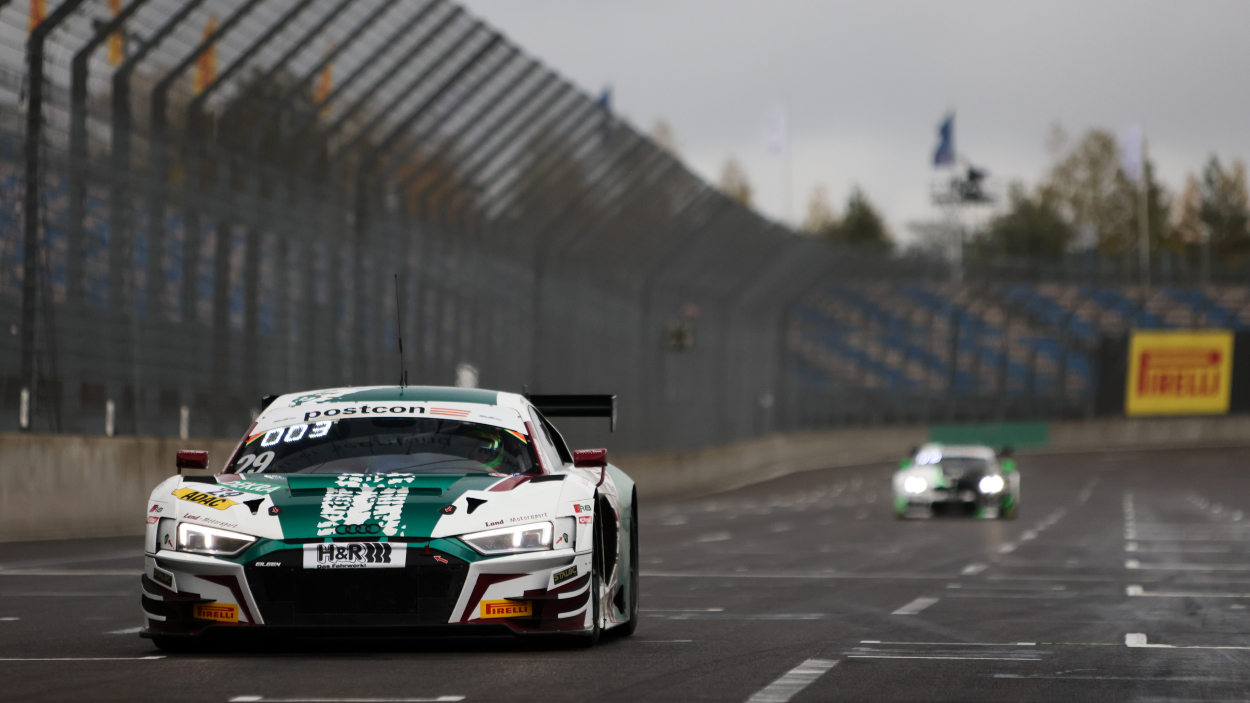 Team manager Christian Land is confident ahead of the season finale: "Our aim is to crown this exceptional season 2020 with a good performance. Last weekend, we were able to prove what we can do. Now it's time to repeat that." The team showed grit during the close Lausitzring battle: the Audi R8 LMS GT3 driven by Christopher Haase and Max Hofer passed the leaders after a smart strategic call and remained out of reach of the second-placed Mercedes-AMG in pursuit.
The season's final stage will be another challenge: Oschersleben has been an established part of the ADAC GT Masters since the inaugural season in 2007. 2017 marked the team's last podium finish, and Christopher Mies will again be driving the Audi. Together with Kim-Luis Schramm, he is keen to add to past achievements. "The last two races are always special. We want to end the season on a high note and score as many points as possible", added Schramm.
The two races will be aired live on Saturday and Sunday via Sport1 and stream, both starting at 13:00 local time.
Press downloads: