The Motorsport Arena Oschersleben hosted the season finale of the ADAC GT Masters from 6 to 8 November. For MONTAPLAST by Land-Motorsport, the weekend would prove to be a reflection of the 2020 season. It was a weekend of highs and lows, with Max Hofer and Christopher Haase securing fifth in the championship thanks to a strong points haul.
"We had hoped to get more out of the season," said Team Manager Christian Land. "This year has been extremely challenging for us, but we still gave it everything we had. Fifth in the drivers' championship and fifth in the teams' standings is a solid performance and means that we have ended the season on a high."
Saturday provided a particularly impressive demonstration of the MONTAPLAST drivers' skills: Haase and Hofer, race winners last time out at the Lausitzring, qualified in second, just 0.206 seconds behind pole position, and showed that they were in the running for a podium. However, the race had different ideas, with the MONTAPLAST pair just missing out on the top 3 in the #28 Audi R8 LMS GT3.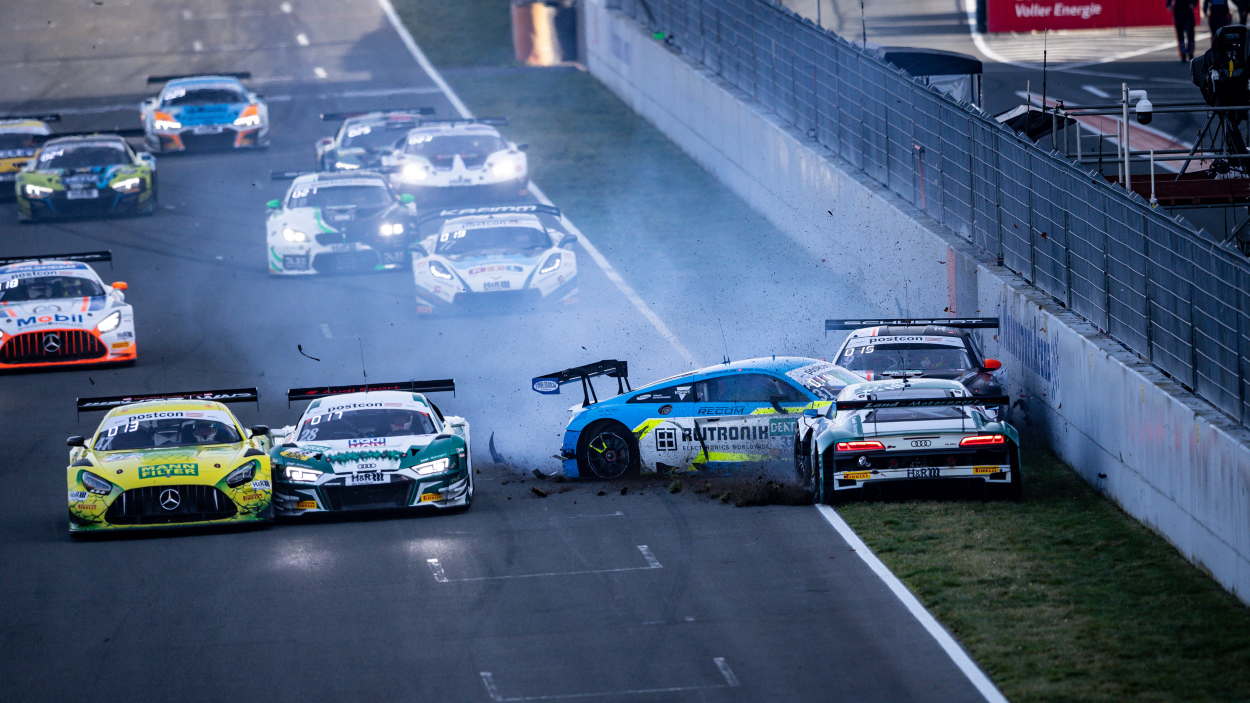 "The battle on lap one was incredibly tight," said Hofer after the 13th race of the season. "I wasn't able to hold my position, but I still think we can be satisfied with our performance. We were consistently part of the leading group and secured some solid points with fourth position." The German-Austrian duo recorded a further five points in the second race of the weekend on Sunday, finishing in eleventh.
The drivers of the sister car once again had some setbacks to contend with. On Saturday, Christopher Mies and Kim-Luis Schramm finished in the points with eleventh position, but on Sunday their race was over before it had really even begun. "Unfortunately, the race was over for us quickly," said Mies. "I got a shove from my left-hand side on the start-finish straight, which led to me spinning into the rest of the field and other cars colliding with me. I had no chance."
MONTAPLAST by Land-Motorsport wrapped up the 2020 season of the ADAC GT Masters with a total of twelve top 10 finishes, including two podiums and one victory, to finish fifth in the teams' championship.
Press downloads: