Christopher Haase and Max Hofer demonstrated their consistency once again in the ADAC GT Masters. The MONTAPLAST by Land-Motorsport pair have finished in the points in every race weekend so far this season and continued their run at the Red Bull Ring with a sixth-place finish. Haase and Hofer's flawless performance also cemented their sixth position in the championship.
"Today was all about not making any mistakes," said local hero Max Hofer. "The race was chaotic for a number of reasons. We had to keep our nose clean if we were going to finish well. Christopher did a fantastic job in the first half of the race, giving me a brilliant platform to bring the car home in sixth."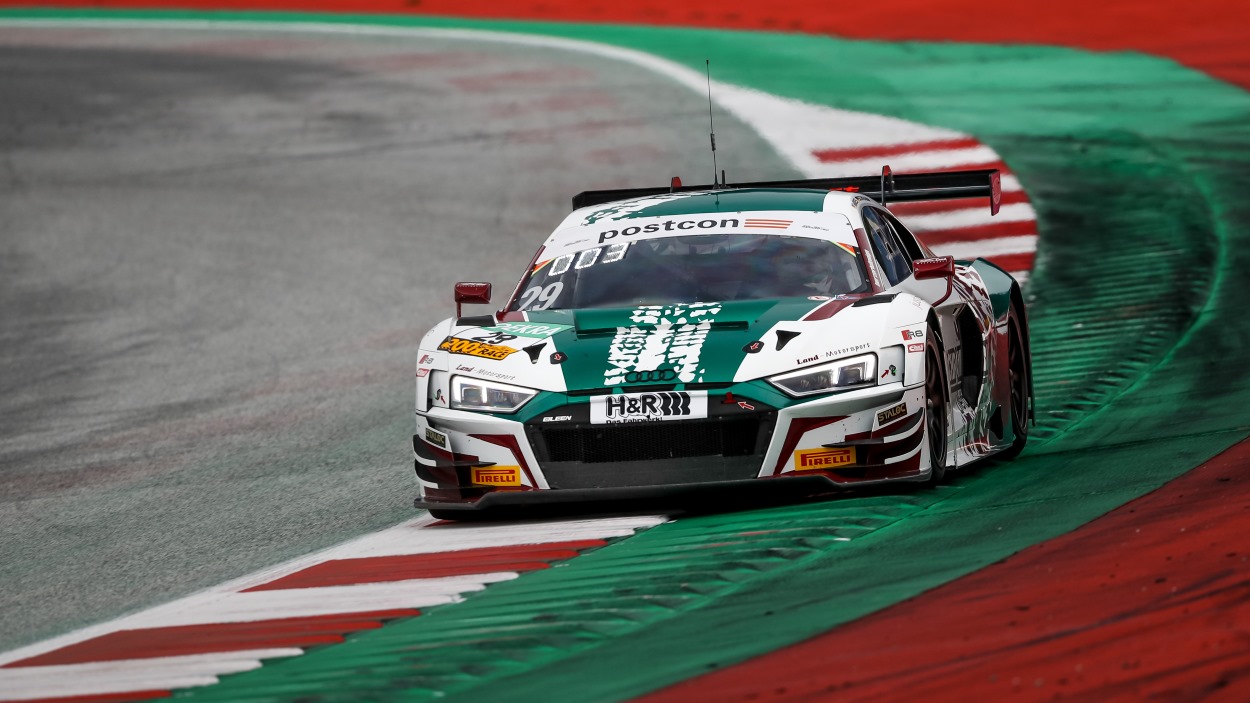 All manner of penalties were awarded by the Race Director for track limits violations, including to Kim-Luis Schramm and Christopher Mies. The duo, who had finished 15th on Saturday's race, securing one championship point, received a 15-second penalty in Sunday's race. They also suffered a technical issue, which dashed any hopes of a points finish.
Five of seven ADAC GT Masters race weekends have been completed, and the next stop on the calendar is the Lausitzring at the end of October. The German circuit replaces Zandvoort, which will not host the event due to high coronavirus infection rates.
Press downloads: