The ADAC GT Masters will be racing outside of Germany for the first time in the 2020 season. Venue for the fifth "Super Sports Car League" racing weekend is the Austrian Red Bull Ring. Here's a summary of the most important information for the coming event.
Current situation: Races nine and ten of the season's 14 races will be taking place in Spielberg, Austria. At present, Christopher Haase and Max Hofer rank sixth with 70 points in the championship standings and the duo aim to continue gaining ground with two top results this weekend. Christopher Mies and Kim-Luis Schramm in the sister car #29 are also full of enthusiasm. The last weekend at the Sachsenring was characterized by ups and downs – they intend to demonstrate their strengths on the Red Bull Ring.
Our local hero: It'll be a special weekend for Max Hofer, as the Audi driver is on home ground for the first time in the 2020 season and in addition, has good memories of the Steiermark circuit. In 2019, the 21-year-old stood on the Junior Classification rostrum in both ADAC GT Masters races. Together with Christopher Mies, he collected valuable points with fifth and sixth places.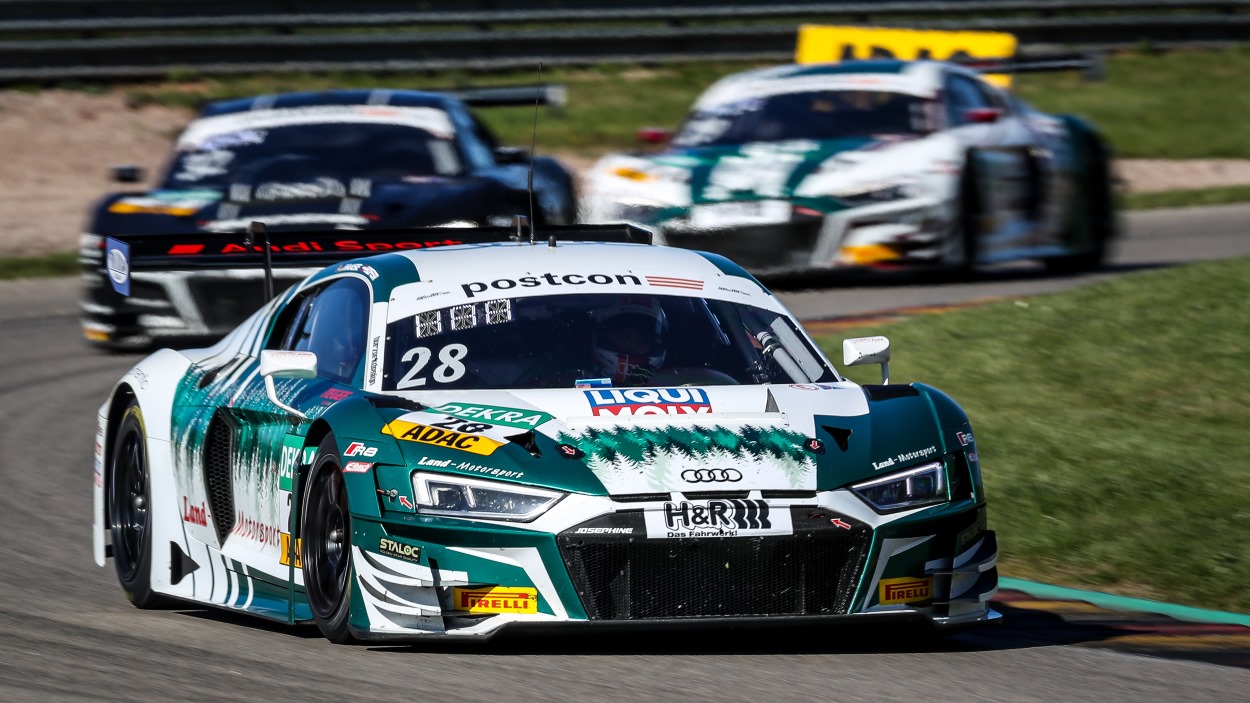 The circuit: One thing is certain about the Red Bull Ring – it's fast! It boasts the highest average pace in the calendar of the "Super Sports Car League" and what's more, it has heavy braking points, which contribute to the stop-and-go nature of the track. And to top that, the circuit offers unparalleled changes in elevation. Thanks to its location, spectators profit from a unique atmosphere as well as a picturesque panorama.
Follow the action: Fans are also allowed in Spielberg. A maximum of 3000 fans per day can watch the action live on-site. The weekend begins with two Free Practices on Friday, and on Saturday and Sunday there will be both a Qualifying and a race starting at 13:05. Special feature: 18 October sees the ADAC GT Masters driving its 200th race. SPORT1 is broadcasting both races live on TV and all sessions can be followed online on YouTube.
Press downloads: