The fight for the top positions at the Sachsenring proved to be a difficult task for MONTAPLAST by Land-Motorsport. There were setbacks in both races of the fourth weekend of the ADAC GT Masters season, but ultimately a well-earned fourth position for Christopher Haase and Max Hofer.
"It was one of those weekends full of highs and lows," said Team Principal Christian Land. It was a weekend full of potential, but a number of factors – such as a collision for Kim-Luis Schramm and Christopher Mies, costing them a fifth-place finish – didn't play in the team's favour.
"We had just completed our pit stop and I took the car over from Chris," said Schramm. "In the first corner I collided with another car, which has caused us some damage. It was a real shame because we were making our way through the field well in the first half of the race."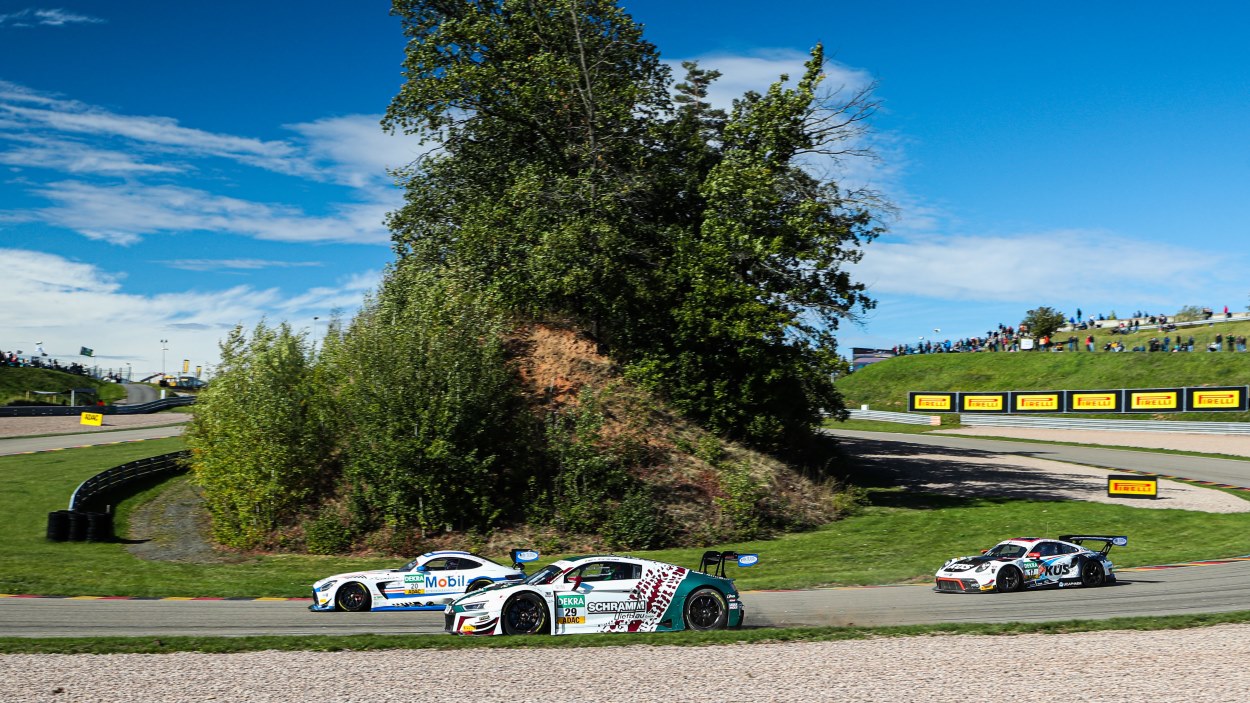 Christopher Haase and Max Hofer, who came home in fourth after an impressive performance, provided the highlight of the weekend. The pair, whose Saturday race was ruined by a drive-through penalty, fought for the podium right until the end and only just missed out on a top-three finish.
"It was a pleasant end to our weekend," said Haase, who is sixth in the championship after four of seven race weekends. Haase and his teammate Max Hofer have 70 points to their name so far.
The highs and lows continue from 16 to 18 October, with the hills of the Red Bull Ring the next stop on the ADAC GT Masters calendar. The circuit nestled in the Styrian hills will play host to the third-last race weekend of the 2020 season.
Press downloads: