Back to the rollercoaster ride that is the Sachsenring. From 2 to 4 October the ADAC GT Masters will be returning to Saxony for the latest round in the 2020 season. MONTAPLAST by Land-Motorsport have fond memories of the circuit in Hohenstein-Ernstthal, securing podiums in both races in 2019.
In 2019, the Sachsenring played host to the season finale of Germany's premiere sportscar championship. Back then, Max Hofer and Christopher Mies came away from the weekend with a double podium – and Hofer wrapped up the title in the junior classification to boot. In 2020, Hofer will be partnering up with Christopher Haase, who himself has four victories to his name in Hohenstein-Ernstthal. The pair are fresh from their recent podium in Hockenheim.
Mies also has four wins at the Sachsenring, and he will be joining the youngster Kim-Luis Schramm behind the wheel of the #29 Audi R8 LMS GT3. The 23-year-old recently celebrated his first podium in the junior class at the Hockenheimring.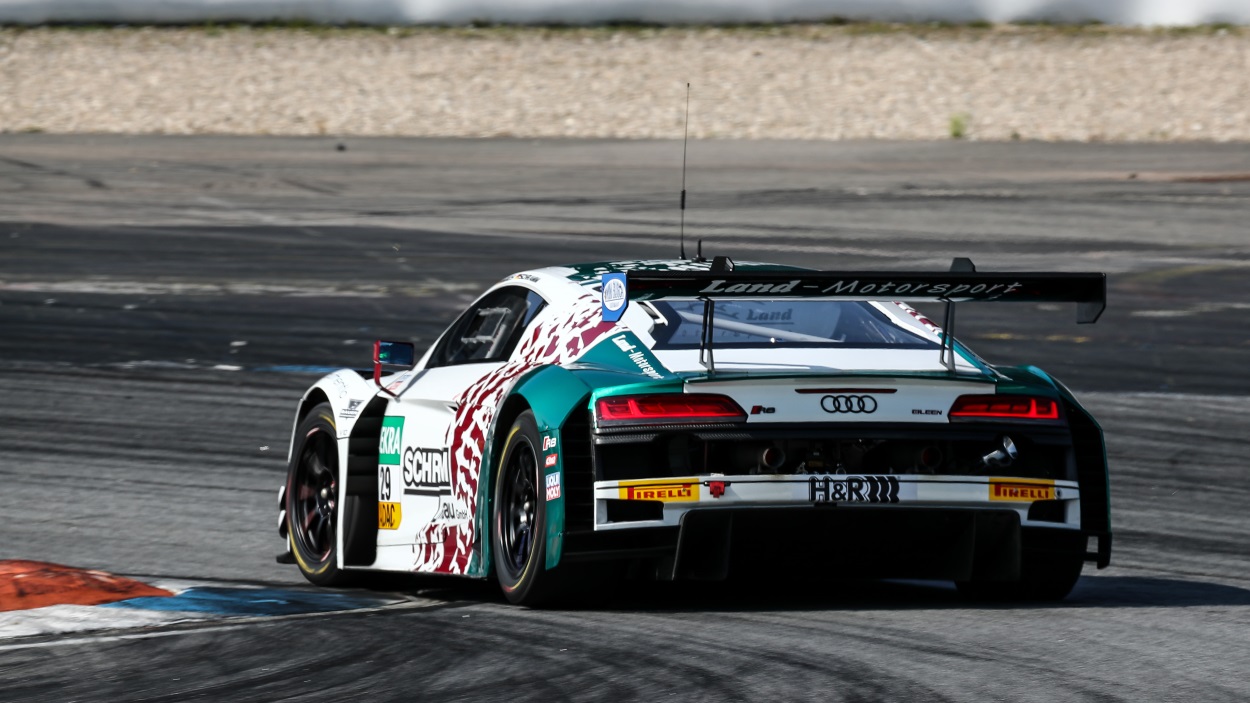 The Sachsenring is considered one of the most challenging tracks on the ADAC GT Masters calendar. Drivers will need to muster all the skill and bravery they have to negotiate the blind corners and make their overtakes stick on the narrow asphalt. "Good qualifying is essential at the Sachsenring," Mies said. "Overtaking is not so easy, so you need a good starting point if you want to finish well."
The first Free Practice session begins on Friday 2 October at 12:40. Sport1 will be broadcasting both of the weekend's races live and in full. The green flag will fly at 13:05 on both Saturday and Sunday.
Press downloads: