A 24-hour race on the Nürburgring in September: it was clear right from the start of the weekend (24. To 27. September) that weather conditions wouldn't be easy. In the end, the distance was shortened from 24 to just 14,5 hours because of heavy rain during the night. Under constantly changing conditions, the Audi Sport Team Land finished sixth with their Audi R8 LMS GT3 #29.
The weather-related tyre poker began during Top Qualifying on Friday and a last-minute decision for slicks resulted in a 15th on the grid. "Choosing the right tyres was crucial this weekend, but constantly changing weather made it incredibly difficult to always make the right decision", said Team Principal Christian Land.
Christopher Mies, René Rast, Kelvin van der Linde and Mattia Drudi turned the heat on in the race and start drivers Mies and Rast quickly pushed forwards to the frontrunners with best lap times making them potential podium candidates. Above all, GT3 driver Rast demonstrated his skills in the dark, defying worst possible conditions on a wet track.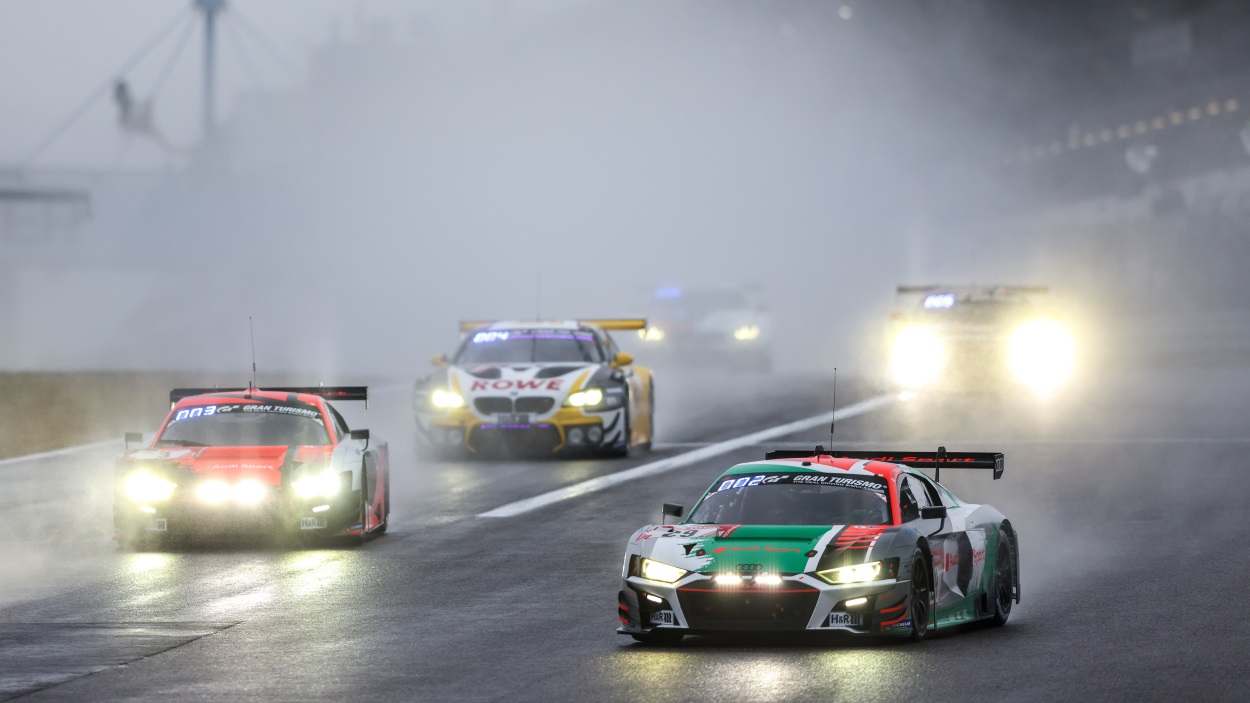 At 22:33, after about seven hours, the race was then temporarily discontinued. Too much water on the circuit led the organizers to interrupt the race till 8 am Sunday morning. "Vision was really poor and the decision to red flag the race was correct", van der Linde commented after his stint.
Resuming the race meant ranks closing again and Wolfgang and Christian Land's team returned from second position, however a 32-second time penalty slowed the hoped-for fight for the rostrum down. Eventually, the Niederdreisbach-based squad's solid laps secured them a sixth overall finish.
"Not the result we'd hoped for", Land concluded. "Nevertheless, we can be proud of the job we've done. Conditions demanded stretching ourselves to the limit, but the boys fought to the very end. Crossing the finish line is indeed a success in this tough race and many of the favourites failed to do so."
Land-Motorsport's next stop is the Sachsenring, where the fourth round of the ADAC GT Masters is scheduled for 2 to 4 October.
Press downloads: