Experiencing MONTAPLAST by Land-Motorsport up close and getting a glimpse behind the scenes: This was the special wish that came true for two ADAC GT Masters fans in Zandvoort. Melanie and Daniel from Euskirchen had secured tickets for the Netherlands round after entering a competition on Facebook.
The pair were greatly looking forward to the event: "The team is just so likeable and has the most beautiful R8 LMS in the field," said Melanie. "My partner Daniel surprised me with a picture of the number 29 car for our anniversary and that's when I was hooked. The opportunity to be up close and receive a personal glimpse behind the scenes at the race is just amazing!"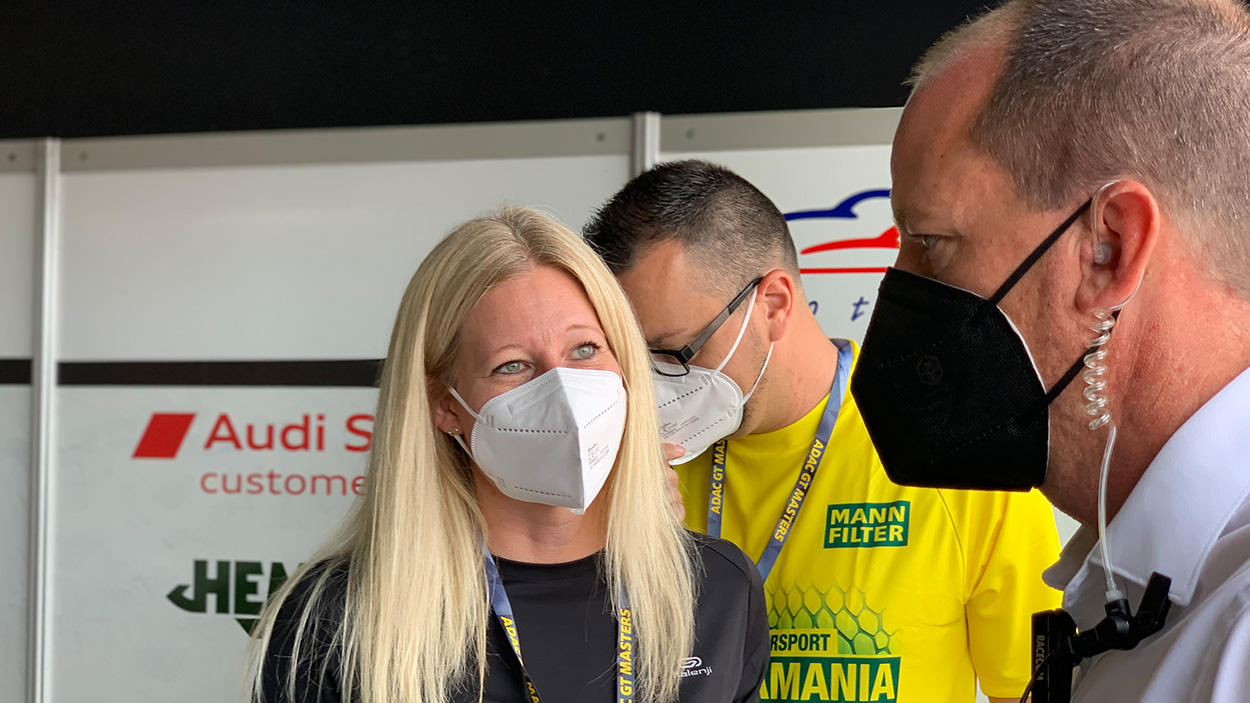 Their day with the team began with a surprise package from our partners MANN-FILTER, which was packed full of merchandise. Afterwards, there was a guided tour of the garage, which Christian and Wolfgang Land particularly enjoyed. How is a strategy developed? What is important during a pit stop and what does a mechanic's workday look like? The father-son team left no question unanswered.
If that wasn't exclusive enough, Melanie and Daniel also got the chance to walk along the starting grid before the race. The pair got to go where usually only drivers, engineers and VIP guests are allowed, taking plenty of snapshots of the cars and drivers as they awaited the start of the race.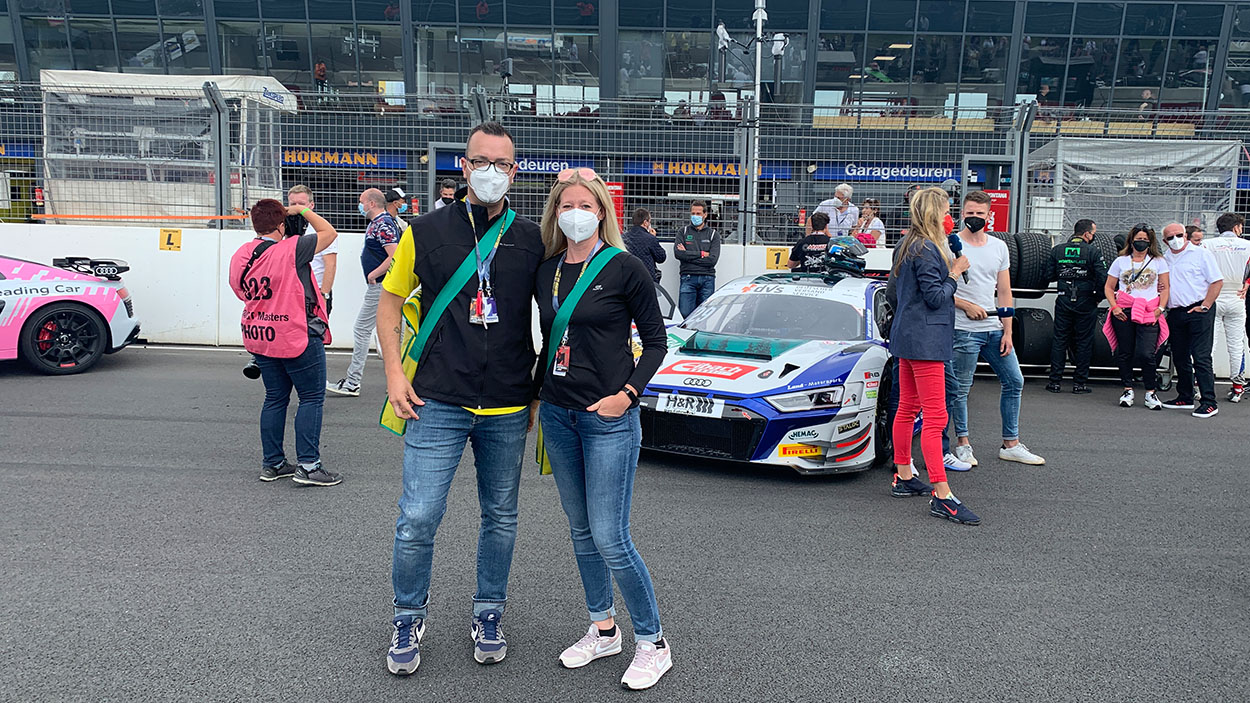 And the pair didn't just go home with special memories, either. Our boys also gifted the two something very special: the winner's trophy and a Pirelli winner's cap! "This weekend will live long in the memory," said Melanie. "We would like to say a big thank you to Land-Motorsport for their hospitality. We'll be keeping our fingers crossed for our favourite team for the rest of the season!"