MONTAPLAST by Land-Motorsport heads for the ADAC GT Masters at the Lausitzring from 10 to 12 September. It's a demanding circuit with several aspects to keep in mind. Stalwart Christopher Haase, who secured last year's Lausitz win, knows exactly what this involves and reveals three important points.
1. Setup
The Lausitzring is characterised by slow and semi-fast corners, bumps and a wall that punishes errors particularly hard. In addition, fluctuating track temperatures during the day make fine-tuning the car difficult. Whoever wants to drive fast on the 4.570-kilometre circuit needs to place trust in a balanced setup. "Especially on the Lausitzring, confidence relies on a good setup," says Christopher Haase. "Basically, that was the key to our win last year. We were able to push and come out on top."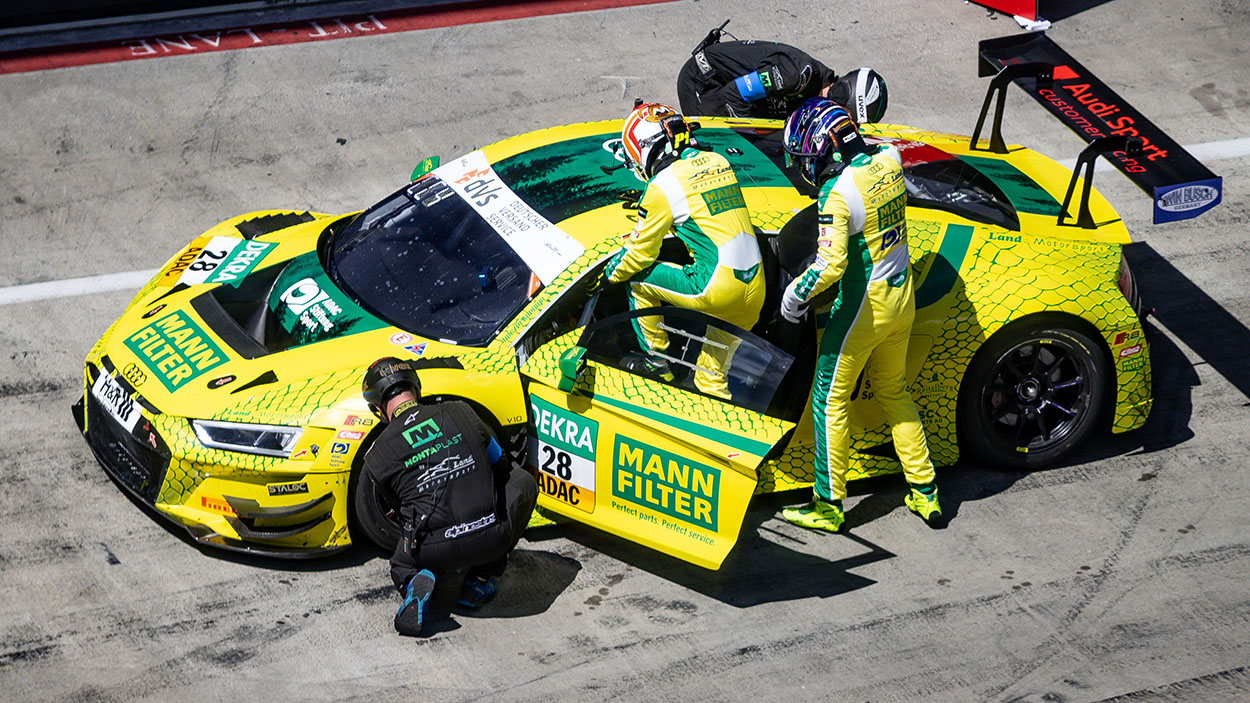 2. The last corner
From a driving point of view, the entire Lausitzring is an invitation to make mistakes. Bumps and bends place big demands on the competitor. First and foremost, turn 13 in the track's slowest stretch is the one to watch out for. A sub-optimal approach means losing speed in the following banked curve and start-finish straight. "It's a matter of maximum acceleration. But not everyone succeeds, and this is where most time is often lost. If, however, you've perfected it, you have a big advantage," the stalwart explains.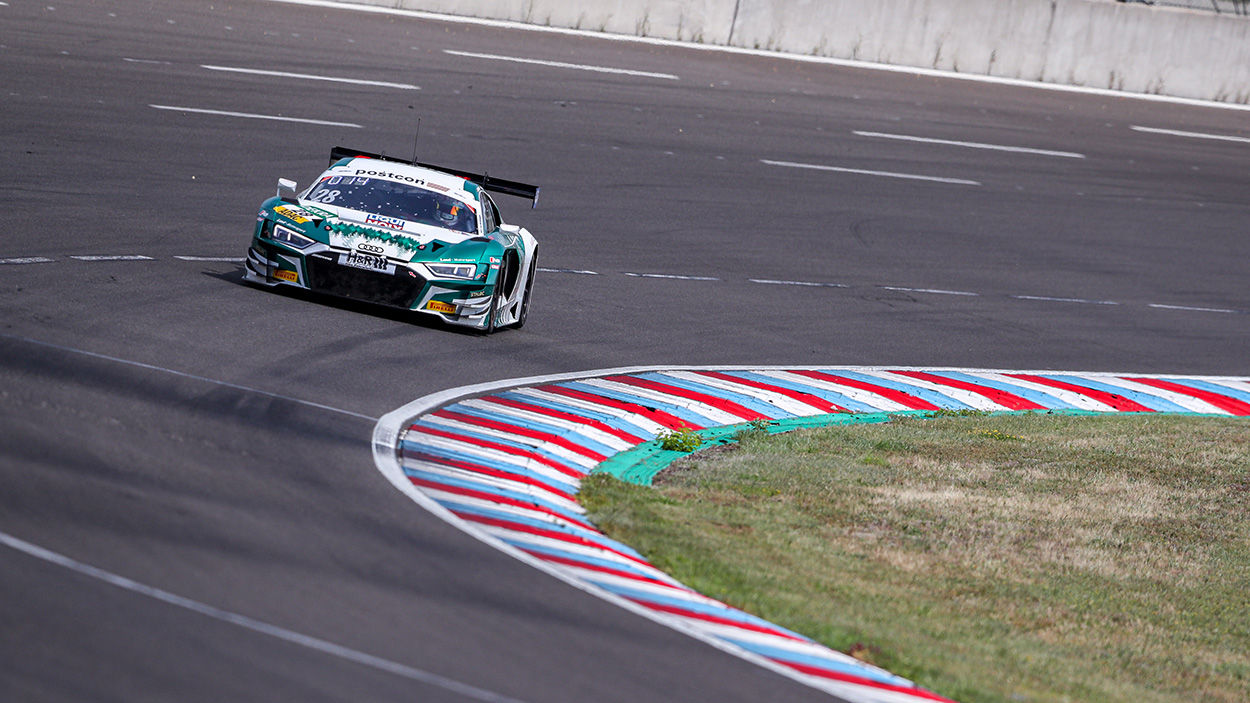 3. Experience
Since the 2007 premiere, the Lausitzring has been a fixed date on the ADAC GT Masters. Christopher Haase, aged 19 and a young talent at the time, proved right from the start that the Brandenburg circuit suits him. He immediately attracted attention with pole and two podium finishes. Today, he's helping the young generation find its feet. "I'm trying to pass on some of my secrets to Luci," Haase jokes. It will be his 18-year-old teammate's first appearance in an Audi R8 LMS GT3 on the Lausitzring.