Triple success in the ADAC GT Masters – and for the second time: after 2016, the MONTAPLAST by Land-Motorsport team again won all three titles. In a nerve-wracking finale at the Nürburgring, Christopher Mies and Ricardo Feller not only secured the title in the driver standings, but the team also triumphed in the team and junior championships.
"It's hard to put this weekend into words," said an overjoyed Christian Land. "I am incredibly proud of the entire crew. We were a tight-knit team that pulled together throughout the year. What we have achieved today for the second time is unbelievable. Thanks to everyone involved who made this possible."
When it came down to it at the crucial moment, Land-Motorsport put everything together to secure the title in the ADAC GT Masters: starting with the pole position on Saturday through the sovereign start-finish victory, to tenth place in the race on Sunday which ultimately completed the success.
With the victories, the work of many years by the Audi racing team reached a new height. "In recent years we have always been in the fight for the title until the very end. We are proud that it has now turned out to be in our favour again," explained team manager Christian Land, who already celebrated the 'triple' with his team in its debut season in 2016.
Just like then, Christopher Mies was part of the success story. With his second title in the ADAC GT Masters, the 32-year-old joins the illustrious list of those who have crowned themselves two-time champions. "I'm so incredibly relieved," said the newly crowned champion. "As good as the starting position was, the stress was still extremely high. At the finish a big burden was lifted."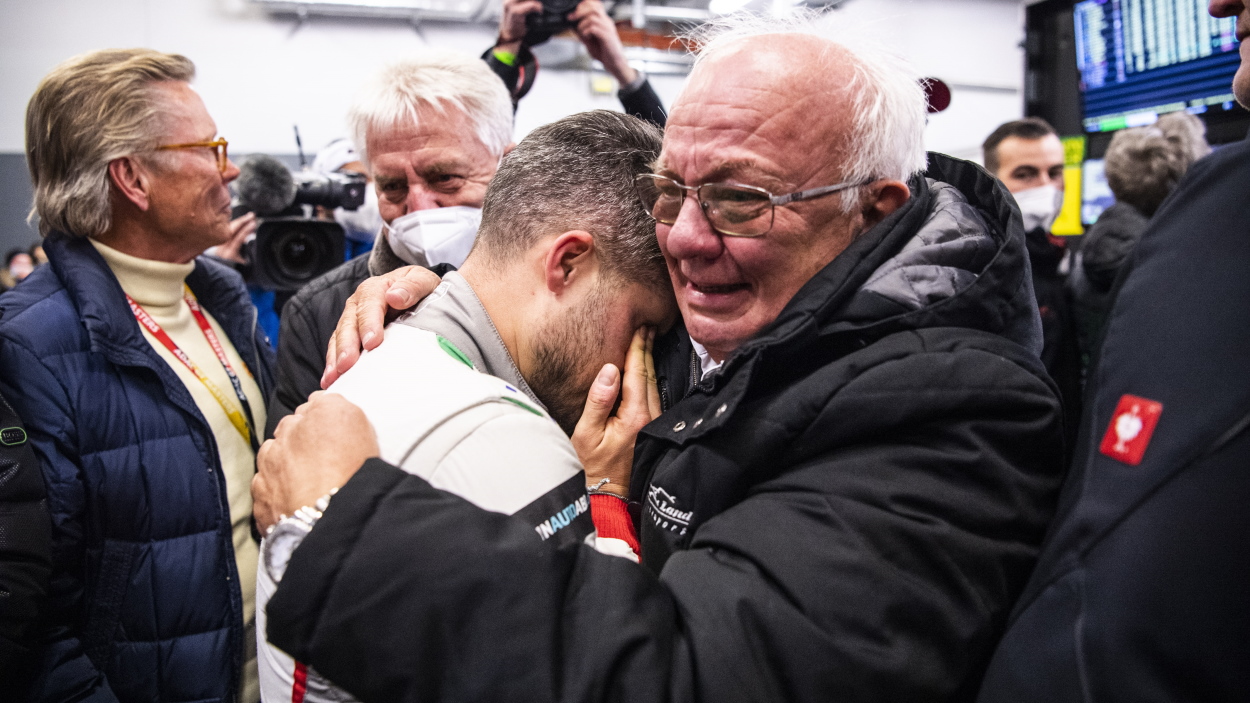 The relief came after a nerve-wracking battle for positions. Feller had to fight off tough competitors in hard-fought duels all the while keeping an eye on the points. A tenth place and six points would be enough to triumph in the driver, team and junior standings. "Chris and I were a strong driver pairing. We also had the best team that gave us a great car over the course of the season," said the best junior of the season.
A strong team also was needed in the highly competitive field. Up until the last race weekend, teams from four different manufacturers fought for the title in the German GT championship. In the overall standings, Christopher Mies and Ricardo Feller prevailed by just four points over last year's winners from SSR Performance. The final result in the junior ranking was even closer, in which half a point meant the decision went the way of Feller.
The victory in the team championship particularly touched Wolfgang Land: "This success underscores the incredible team performance," he said. "Every single one of our crew – from the catering staff to our mechanics and engineers to our partners – play a major role in this. I would like to express my deepest thanks for that."
Press downloads: