MONTAPLAST by Land-Motorsport repeated their 2016 feat by securing a hat-trick of championships – drivers', teams', and junior driver classification – at the Nürburgring. No other team has ever achieved this in the history of the ADAC GT Masters. But how did they do it? We took a closer look at the numbers behind the titles.
There's no doubt that the pole positions, podiums, and race wins played a huge part in the championship success. Christopher Mies and Ricardo Feller started from pole position three times over the course of the season – more than any other drivers in the field. They finished on the podium six times, three of which in celebration of a victory.
In the end, consistent points-paying finishes were just as important in the title fight as the race wins. Just like in 2016, the championship-winning pair finished on the podium at six of seven rounds and collected points at 13 races. The only race Mies and Feller were left empty-handed was race two at Zandvoort. However, this is where teammates Christopher Haase and Luci Trefz stepped up to take home some valuable points in eighth. As a result, Wolfgang and Christian Land's squad were the only team to finish in the points at every single race.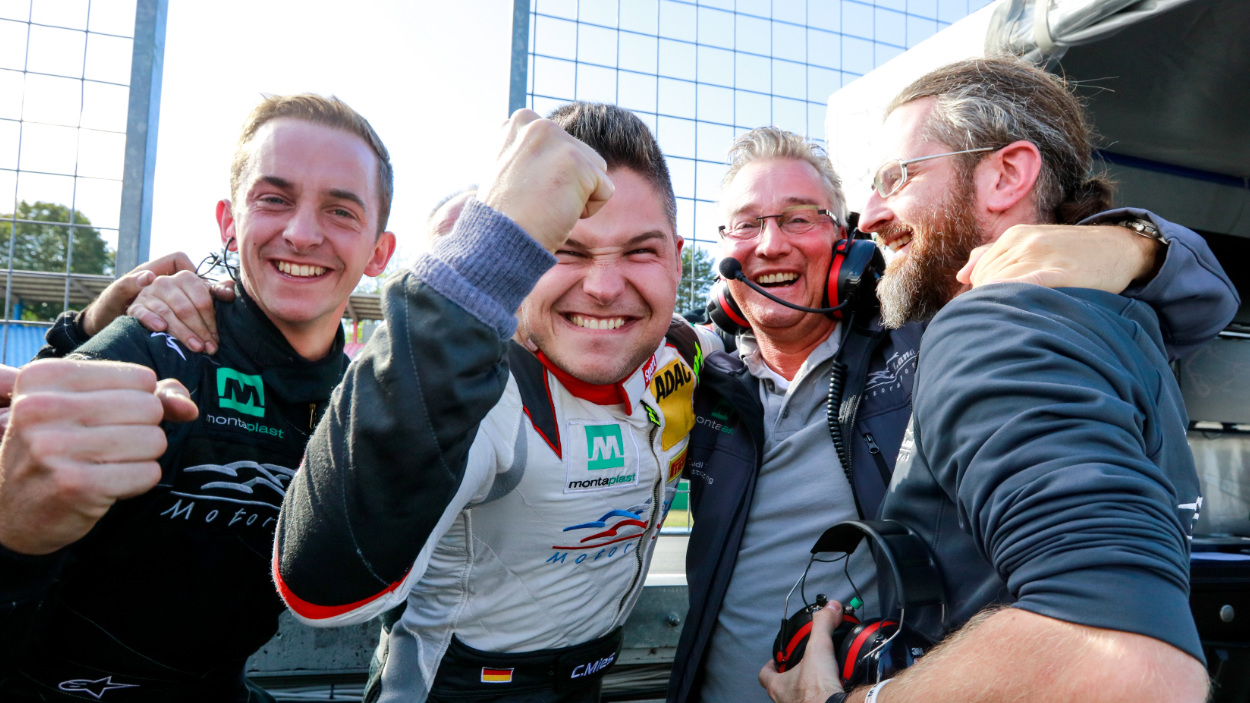 Christopher Mies also achieved an extra-special feat in 2021, becoming the third driver to win the ADAC GT Masters title on two occasions. And he became the first driver to celebrate this accomplishment with the same team. The 32-year-old is now the third most successful driver in the German GT championship, with a total of 13 race wins to his name.
MONTAPLAST by Land-Motorsport also have some impressive figures to show for themselves, too. Since entering the series, the team has crossed the finish line in first on ten separate occasions. Riccardo Feller became the fourth MONTAPLAST by Land-Motorsport driver to win the Pirelli Junior classification. No other team has managed that so far.