MONTAPLAST by Land-Motorsport is to take part with three cars in the ADAC GT Masters for the first time. The Niederdreisbach-based squad has already presented two strong duos and the #29 line up is just as effective. Champion Ricardo Feller remains part of the team and he'll be sharing the Audi with another fast driver – Jusuf Owega.
"An exciting but also very busy season lies ahead. For the first time, we've got three cars starting in the ADAC GT Masters", says team manager Christian Land. "However, our drivers make us extremely well positioned. We've got three powerful duos supporting each other and in addition, bringing out the best in each other. Being able to count on our two champions again obviously makes us enormously happy"
Alongside Christopher Mies, the squad sees second German GT champion Ricardo Feller staying with the team. Thanks to his convincing achievements in the 2021 season, Audi is placing the 21-year-old in its 2022 works driver squad. Despite his young years, the Swiss looks back on a successful career in GT sport – in 2022, he's participating in his third year in the "Super Sports Car League" with Land-Motorsport. His role as reigning title-holder in the junior ranking also enables Feller to pass on a lot of experience to his team mates.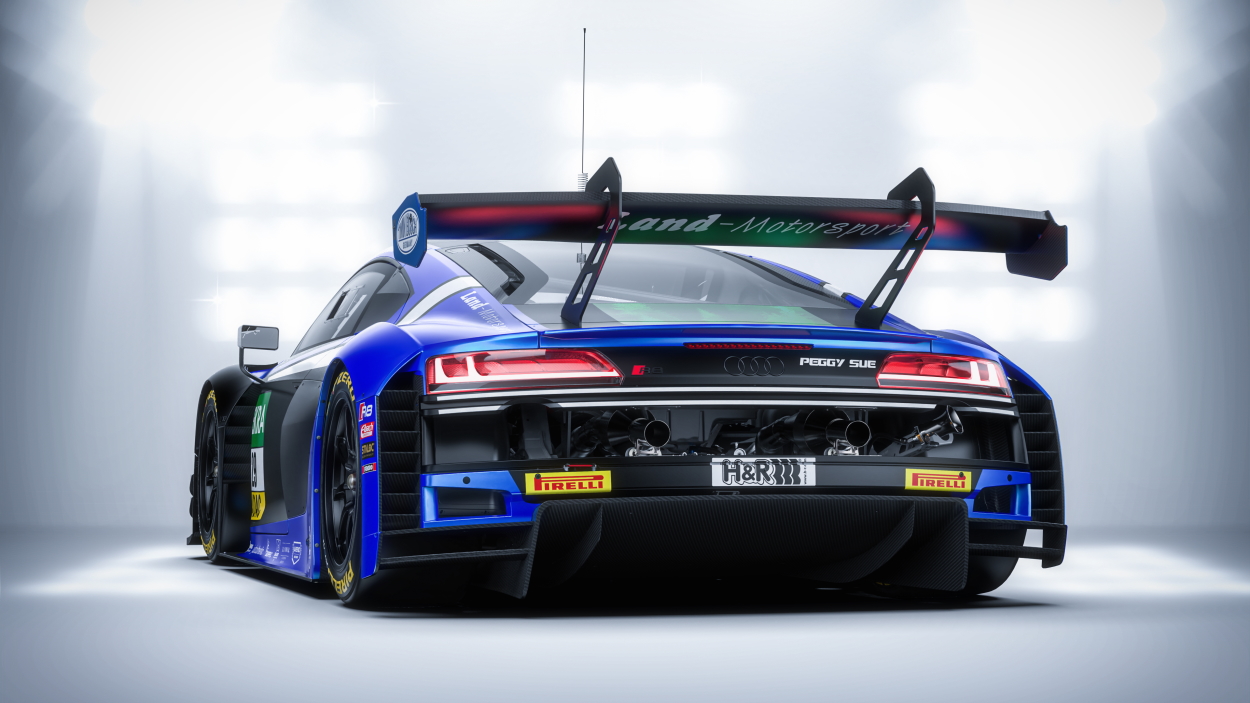 "Now having a contract with Audi doesn't really change the work I do. I arrive at the race track, do my best and then I leave. But my role in the team is a new one. Up till now, I've always been the youngest driver in the car and had a stalwart at my side, but now I'm the one with a youngster next to me and it's my turn to help him grow", the 21-year-old explains.
Feller shares the #29 Audi R8 LMS GT3 with young talent Jusuf Owega. The Cologne native drove in the championship in 2021 and stood four times on the junior podium. In 2022, the next step with MONTAPLAST by Land-Motorsport is to follow with victories in tow. "Last year, I was able to fight my way onto the junior podium and this season, I intend to stand up there continuously and have a say in the title. Ricardo will be a fast team mate at my side, and he knows exactly how to achieve this goal. I'm thrilled to be starting with him and learning from him", states the Audi pilot looking at the season that will start in April at the Motorsport Arena Oschersleben.
Owega will be sharing the cockpit with Dries Vanthoor at the two race weekends on the Red Bull Ring and Sachsenring. Because of his DTM commitments and two coinciding clash of dates, Ricardo Feller can't take part in the events. Vanthoor is an old acquaintance, who was victorious for Land-Motorsport in the ADAC GT Masters back in 2019.
Press downloads: