First race of the season, first podium finish: with the start of the Nürburgring Endurance Series, MONTAPLAST by Land-Motorsport began the 2022 motorsport season on 26 March – and did so very successfully. Thanks to fast lap times and impressive overtakes, Jusuf Owega and Christopher Mies only just missed out on victory and celebrated second place.
"Jusuf was really strong on the Nordschleife – his consistently fast laps made a big contribution to the podium. This is all the more impressive as it was his first NLS race ever," said team manager Christian Land. "Chris and Jusuf proved to be a strong duo and complemented each other perfectly. Many young drivers can learn a thing or two from the experience that Chris brings with him."
Starting from tenth place, the #29 Audi R8 LMS GT3 was in the leading group from the start. Owega continued the good performance of starting driver Mies without any problems. The youngster, who celebrated his NLS debut, already impressed on Friday with top-level lap times, surprising some of the competitors. However, the fact that it was not enough to win in the two-way fight on the last lap takes nothing away from the performance of the two Audi drivers.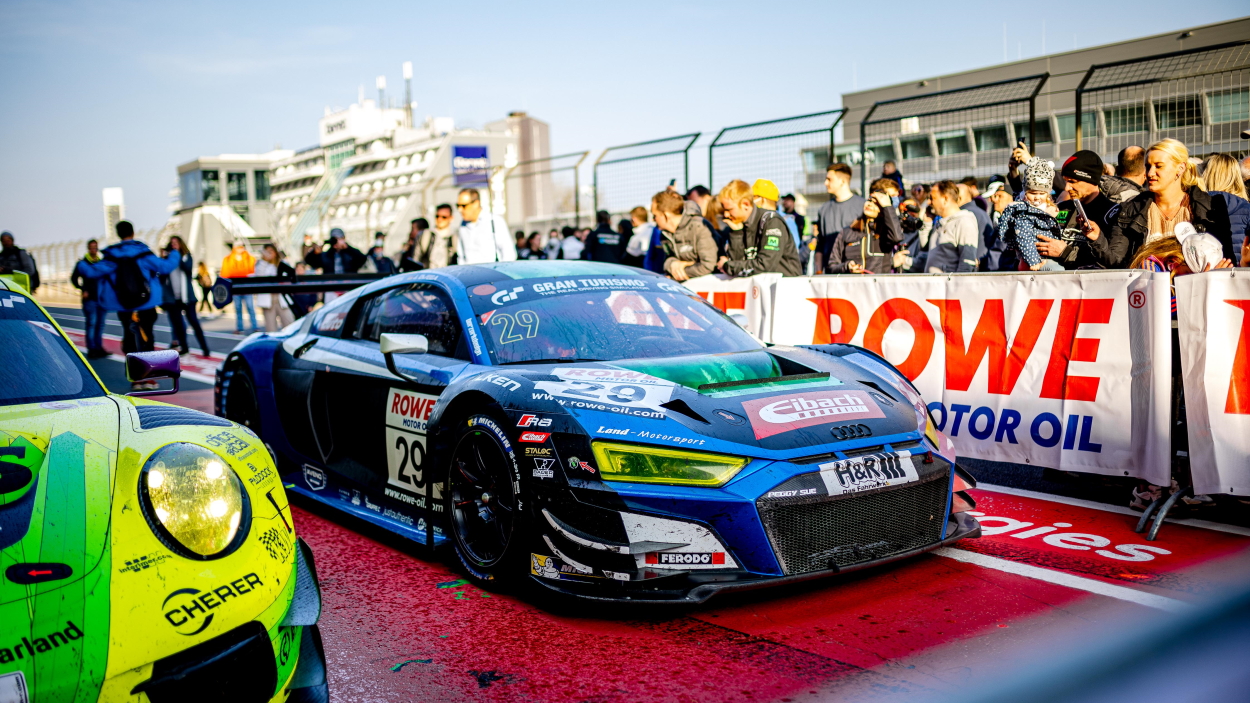 "We came really close to the win, but we can still be happy. It was my first race, and I had a lot of fun, so I can't complain," said Owega.
In addition to the speed of the youngster from Cologne, the fighting spirit of teammate Mies was decisive for the success. Especially in the duel with Laurens Vanthoor, the 32-year-old showed all his skills and entertained the numerous spectators along the track with spectacular overtakes.
"That was a super cool race: close fights, but always with the necessary amount of respect," Mies commented on the battles. "We can definitely be satisfied with second place. Let's not forget that Jusuf drove his first race here today."
Press downloads: