MONTAPLAST by Land-Motorsport's first race of the 2019 season, the Rolex 24 at Daytona begins the weekend of 24 to 27 January. The traditional curtain-raiser is one of the highest of the season and the team will be travelling to Florida with a high-calibre driver line-up: Christopher Mies, Dries Vanthoor Ricardo Feller and Daniel Morad. The foursome will be driving an Audi R8 LMS GT3, which will be sporting a brand-new livery for the endurance classic.
The first race of the IMSA WeatherTech SportsCar Championship attracts many renowned teams from all over the world. This year's line-up of manufacturers, teams and drivers is no exception. The 57th running of the 24-hour race will see a total of 47 cars taking the grid, including the MONTAPLAST by Land-Motorsport team with the #29 car.
Mies, Vanthoor, Feller and Morad already tested the latest version of the Audi R8 LMS GT3 in early January at the Roar before the 24, but without the special new livery. "We always want to keep moving forward and try new things as a motorsport team", says Team Manager Christian Land. "That's why we have opted for this new livery. Berzerkdesign put together a great concept and I can't wait to see the car on track."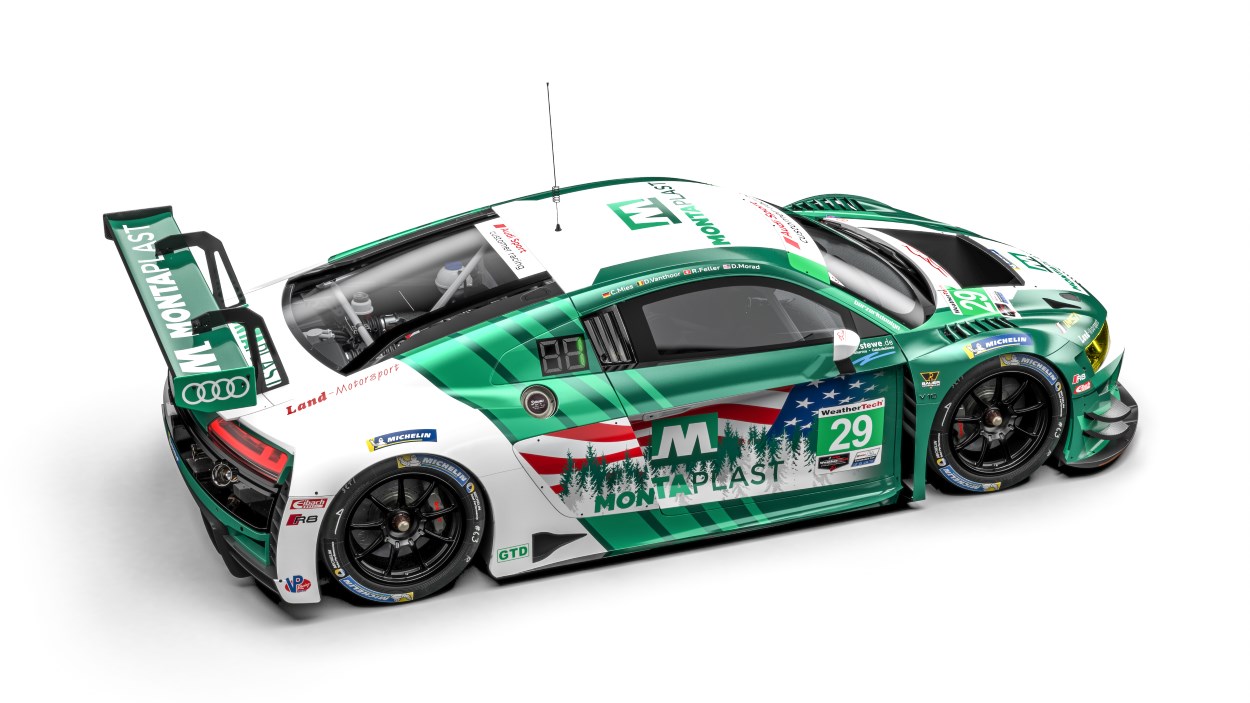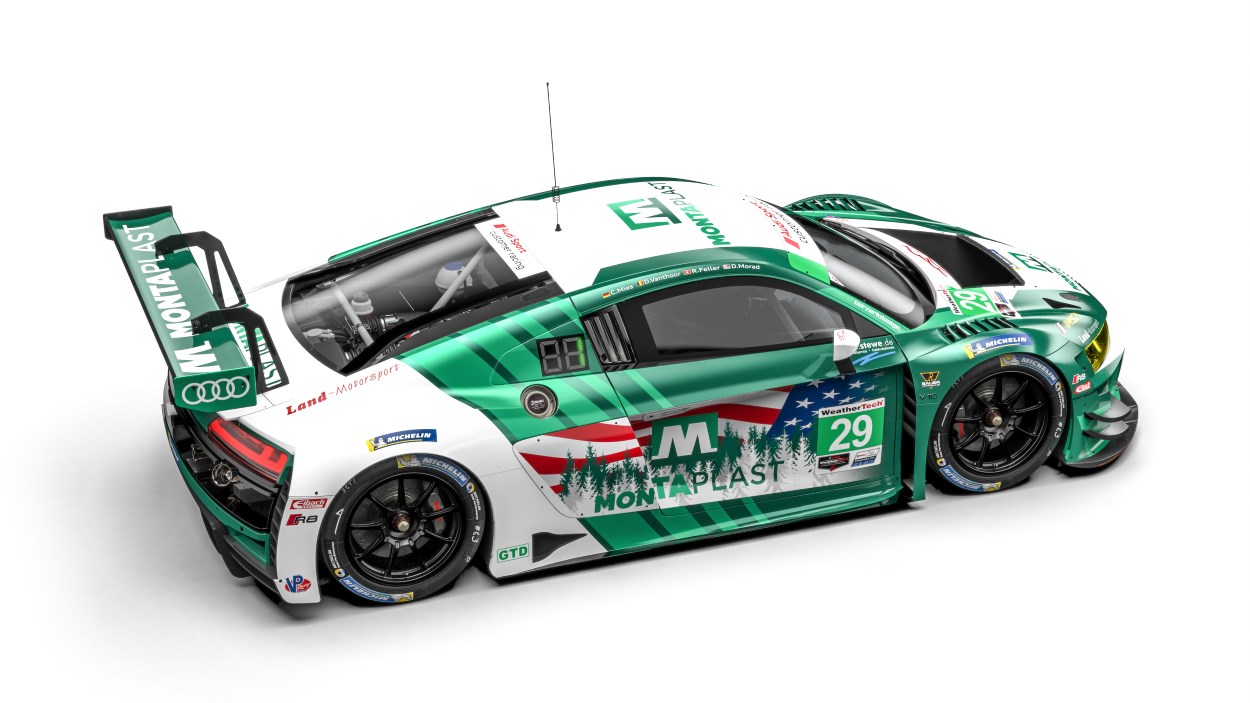 2019 marks the team's third consecutive appearance in the Rolex 24 at Daytona. After securing second in class in 2017 and only losing out on a top-three finish one year later due to a time penalty, Wolfgang and Christian Land will be looking to finish on the podium once again in 2019.
The 24 Hours at Daytona sees cars from four classes racing at the same time. MONTAPAST by Land-Motorsport will be racing in the GTD class, which sees GT3 cars go battle against one another. Other classes include the GTLM category as well as the two prototype classes LMP2 and Dpi.
The curtain-raiser to the US endurance season takes place over four days:
Thursday 24 January
10:20 – 11:05 (16:20 – 17:05 German time) Free Practice 1
13:30 – 14:25 (19:30 – 20:25) Free Practice 2
15:35 – 15:50 (21:35 – 21:50) Qualifying GTD
19:00 – 20:30 (Friday 1:00 – 2:30) Free Practice 3
Friday 25 January
10:00 – 11:00 (16:00 – 17:00) Free Practice 4
Saturday 26 January
14:35 (20:35) Race start of the Rolex 24 at Daytona
Fans can follow the free practice sessions and the qualifying as well as the Rolex 24 at Daytona on the official website of the IMSA WeatherTech SportsCar Championship.
Press downloads