Land-Motorsport finally got the chance to compete on track in earnest for the first time this year on 11 and 12 July. Wolfgang and Christian Land's team were in action in the Eifel mountains to begin their Nürburgring Endurance Series campaign for 2020. At the end of the double-header weekend at the Nordschleife, Audi Sport Team Land walked away with 14th- and fifth-placed finishes.
"It was a great feeling to be back on track," said Team Principal Christian Land after the weekend. "This has been an unprecedented break from motorsport for us, so the double-header with Audi Sport was perfect to kick everything off in 2020."
This was the first time the NLS, formerly known as the VLN, had organised two races on a single weekend. In Sunday's race, the Audi Sport Team Land crew showed right from the first lap that they were still in top form despite the lengthy period away from the circuit. Starting in eleventh position, Christopher Mies, Kelvin van der Linde and Mattia Drudi soon found themselves battling at the front of the field and ultimately secured fifth position.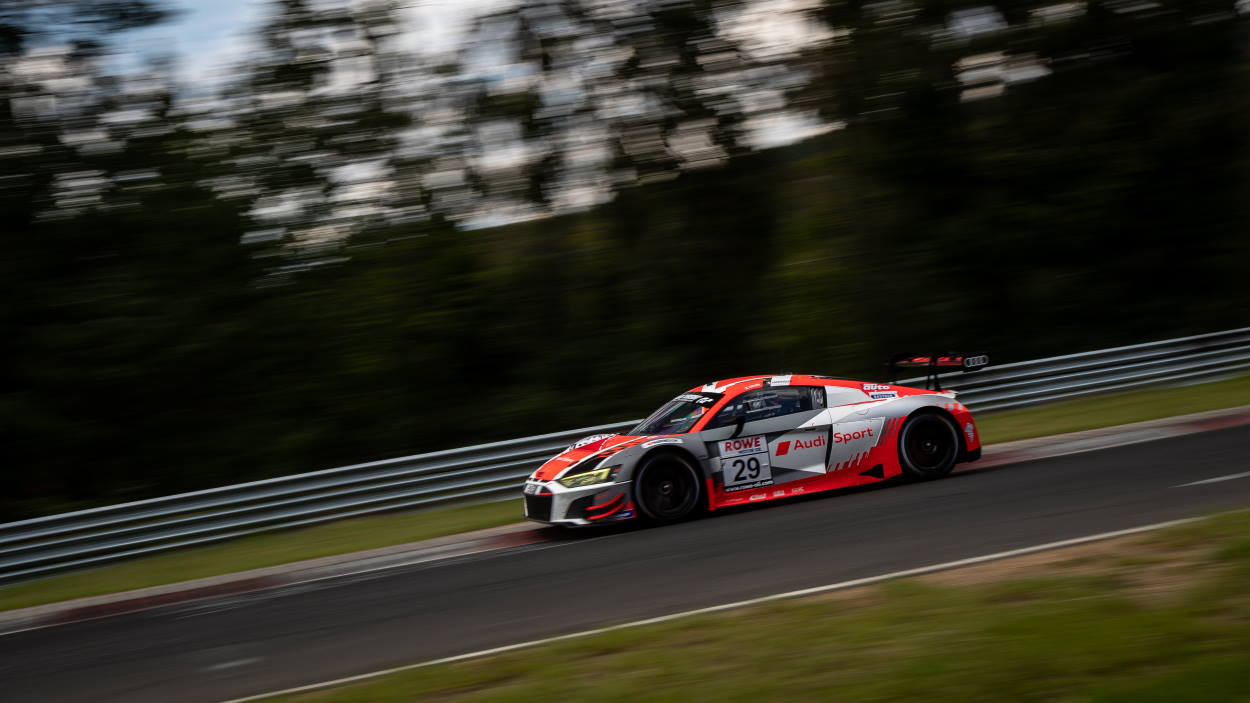 The day before, Saturday, 11 July, had marked the team's Nordschleife return at the second race of the season. The two Audi Sport drivers Dries Vanthoor and Mattia Drudi started the race from 19th on the grid in the #29 Audi R8 LMS GT3 and finished 14th.
"I think we can be happy with our performance," said Land. "We collected a great deal of telemetry and data and were able to mix it up with the leaders. Our main focus was on the preparation for the 24-hour race. It was also Mattia's first race in a GT3 on the Nordschleife. It was therefore important for him to gain experience. Furthermore, he did a really good job in both races."
The next task for the Niederdreisbach-based team is the season-opener of the ADAC GT Masters. The "Super Sports Car League" kicks off its 2020 season at the Lausitzring on the weekend of 30 July to 2 August.
Press downloads:
More pictures in the photo gallery!