A top 5 result in qualifying, exciting battles during the race and a podium finish: the third round of the Nürburgring Endurance Series held all sorts of action in store for Audi Sport Team Land. The focus was once again on the preparation for the 24-hour race, which will take place in a few weeks.
"Today was another important test under racing conditions with a very satisfying result," sums up team manager Christian Land. "Of course, it is difficult to correctly assess the true balance of power between the different teams and manufacturers. But I think I speak for the whole team when I say that we go home quite happy."
Patric Niederhauser is particularly happy when he goes back to Switzerland. "Believe it or not, that was my first podium on the Nordschleife," he revealed at the award ceremony. The 31-year-old is part of the Land-Motorsport squad for the first time in 2023 and will also get behind the wheel of the Audi R8 LMS GT3 in the upcoming endurance classic.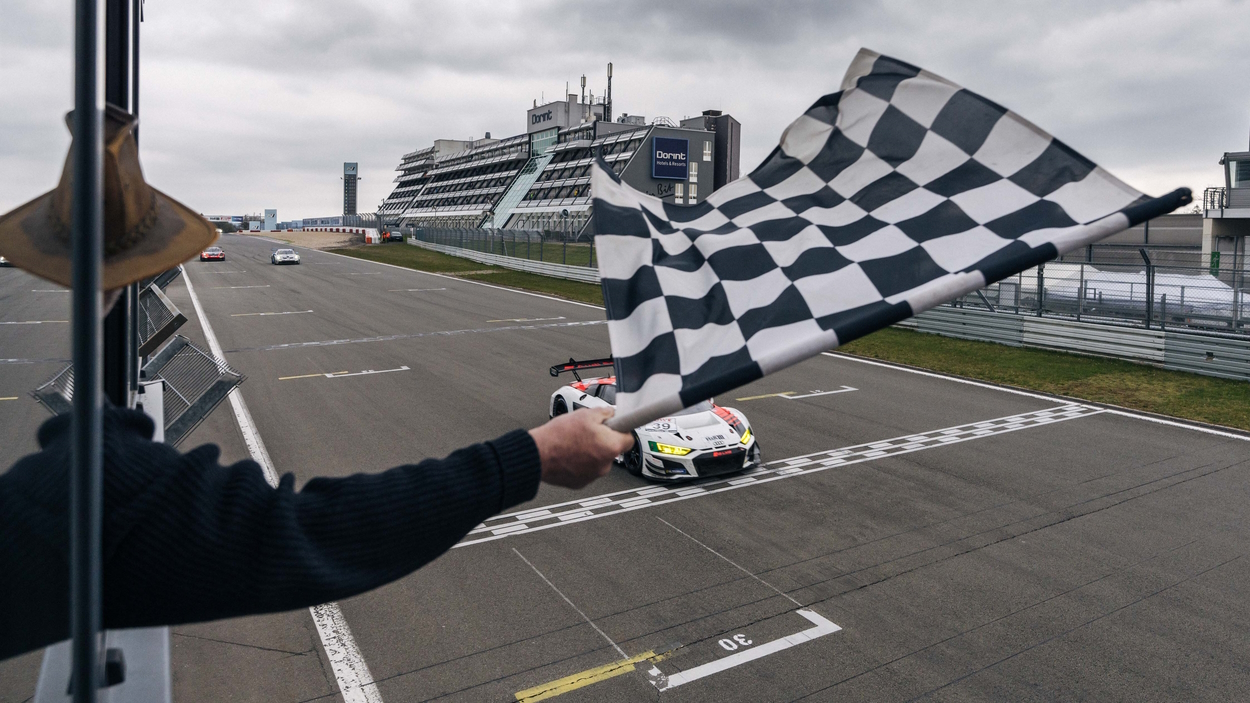 A brilliant opening stint by Christopher Haase contributed to the good result. Starting from fifth place, the Audi Sport customer racing driver made up several places in the first laps. Things got really tight when he caught up with Sheldon van der Linde in the Rowe BMW. Although Haase was pushed into the run-off area, he prevailed against the current DTM champion.
After four hours of racing, Christopher Haase, Patric Niederhauser and Christopher Mies crossed the finish line in third position as the best-placed Audi team. The next outing for the trio is the 24-hour race from 18 to 21 May.