MONTAPLAST by Land-Motorsport fell just short of a podium finish in Sebring for the third year in succession. As in 2017 and 2018, the team headed up by Christian and Wolfgang Land finished fourth in the GTD class. In spite of the disappointment, the team still collected vital points in the Michelin Endurance Cup.
The object for the Sebring weekend was to finally put the team's podium curse to bed. "It's a huge disappointment that we weren't able to finish on the podium, not least because we were so close," said Christian Land. "It wasn't easy this weekend, so the podium would have been just reward for the team's efforts."
Daniel Morad, Ricardo Feller and Christopher Mies were still in the hunt for a podium finish right up until the end of the race. A strong performance in the closing stages brought back Mies into contention for third position. However, the 29-year-old lost out in the battle against Ferrari works driver Toni Vilander and finished in fourth position.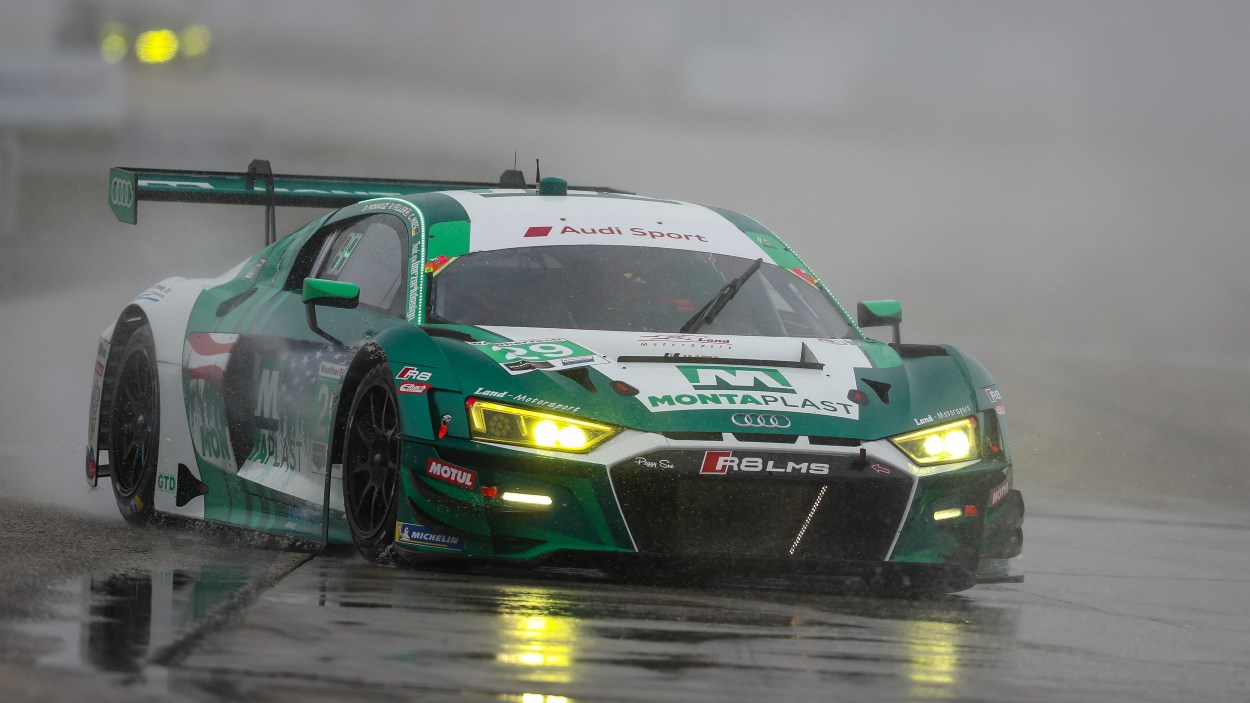 "I had a great fight against Vilander," Mies said. "But we were at a disadvantage against the Ferrari. Still, we can be happy with our performance. We got the best out of the car in what was an extremely tough weekend for us. We knew it wouldn't be easy right from Free Practice 1."
Despite missing out on the podium finish, the MONTAPLAST by Land-Motorsport team still managed to collect six valuable points in the battle for the Michelin Endurance Cup. The next round is the 6 Hours of the Glen from 27 to 30 June. Before that, the team from Niederdreisbach begin their European season.
Press downloads: