It was a wonderful kick-off to the Intercontinental GT Challenge finale at the Kyalami Grand Prix Circuit, but it ended in chaos. Two and a half hours before the race finished, the heavens suddenly opened and an unbelievably heavy downpour ensued, resulting in a total mess up of the final phase. After the Audi Sport Team Land's monumental strategy poker, it finished in fourth place.
"One's never really satisfied with a fourth place, but after this difficult and exhausting race, it was a good way to finish things", Team Principal Christian Land sums up. "Conditions pushed the team to its limits and a big thank you must go to the entire crew for its commitment."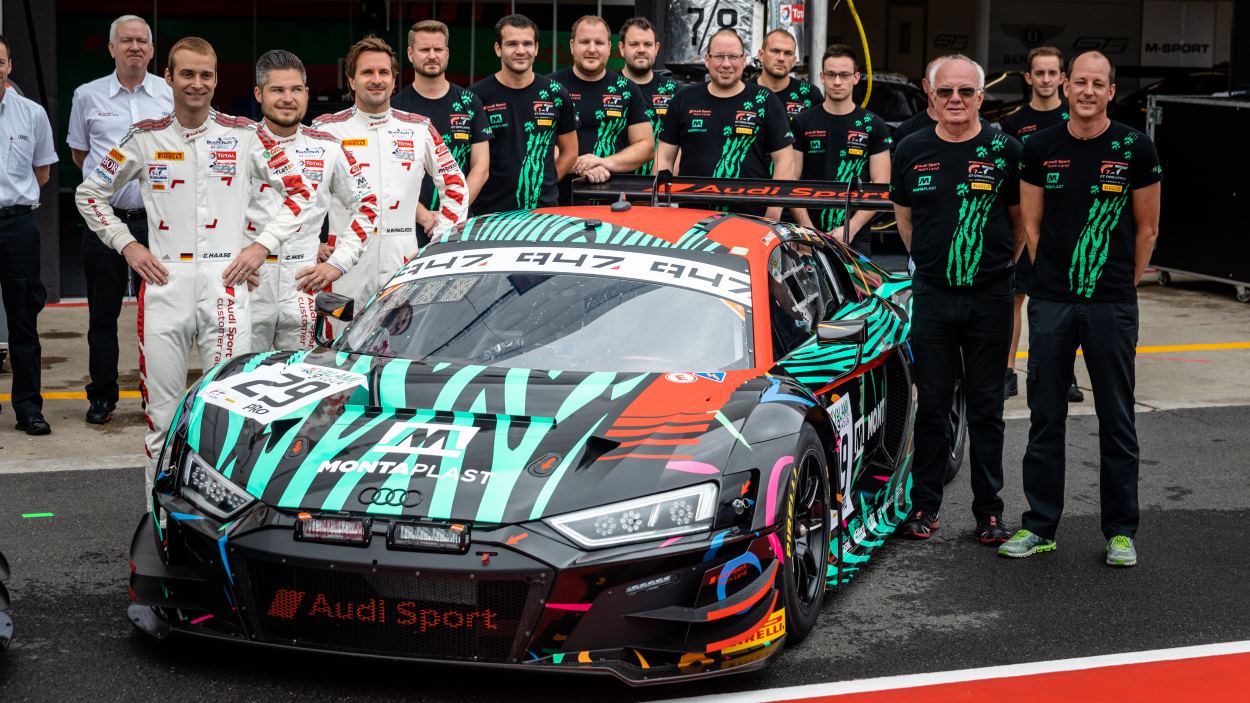 Second on the grid was a promising start for the MONTAPLAST team at the championship premiere in South Africa and driver trio Christopher Haase, Christopher Mies and Markus Winkelhock in the #29 Audi R8 LMS GT3, which sported a specially designed zebra look, were under way with the frontrunners. Mies and Winkelhock completed the initial two stints and made a first splash with strong overtaking manoeuvres.
Haase also delivered a powerful performance and maintained the Niederdreisbach-based squad's position with the leading group. "You're always close to your limits in such a tightly packed race and must always be on the attack. That's how you hang on to a final chance of fighting for the podium", Land explains.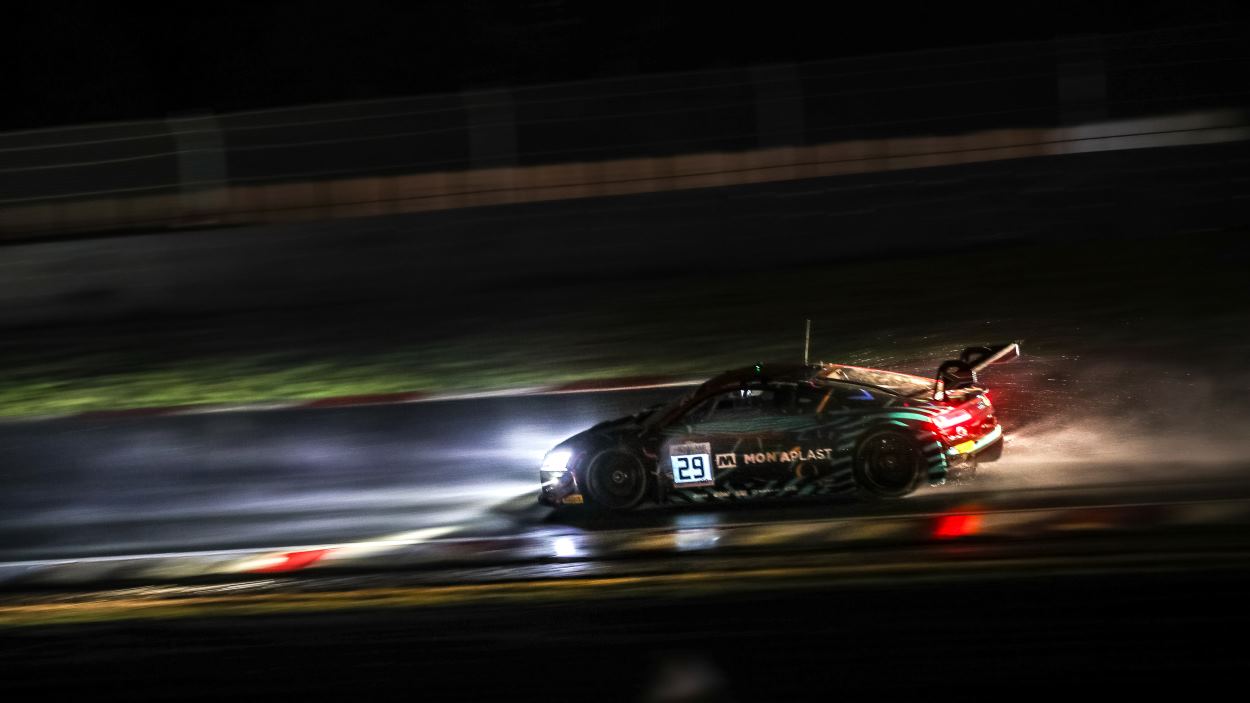 The cards were completely reshuffled when darkness fell: about two and a half hours before the finish, heavy rain suddenly appeared and caused aquaplaning on the entire track, confronting teams and drivers with a major challenge. The field drove behind the safety car for a good two hours until the race had the all-clear for the remaining 26 minutes. Due to two additional penalties, it wasn't quite enough for a podium result.
"The race was a real strategy poker and that was anything but easy! However, we're extremely happy to have supported Audi Sport for a third time in 2019 after Laguna Seca and Spa. The Intercontinental GT Challenge is an important championship for automobile manufacturers and we're very proud to be part of it", says the Team Principal.
Press downloads: