Das Audi Sport Team Land geht vom 26. bis 28. Oktober im großen Finale der Intercontinental GT Challenge an den Start. Den Audi R8 LMS GT3 pilotieren die beiden deutschen Audi Sport-Piloten Christopher Mies und Christopher Haase sowie Kelvin van der Linde.
Alle drei Fahrer waren bereits 2017 im Rahmen der weltweit ausgetragenen GT-Serie auf dem Laguna Seca Raceway unterwegs. Besonders erfolgreich verlief der Auftritt für den Südafrikaner van der Linde: Er gewann das Rennen mit seinen Teamkollegen. Doch auch das deutsche Duo zeigte bereits, dass sie in Laguna Seca schnell sind. 2017 holten sie gemeinsam mit dem Audi Sport Team Land nach einem starken Wochenende den zweiten Platz.
Für Christopher Haase geht es neben dem Sieg auch um den Gewinn der Fahrerwertung. Vor dem Finale liegt der 30-Jährige 18 Zähler hinter dem Führenden. Bei 25 Punkten für den ersten Platz hat der Audi-Pilot noch alle Chancen auf den Titelgewinn.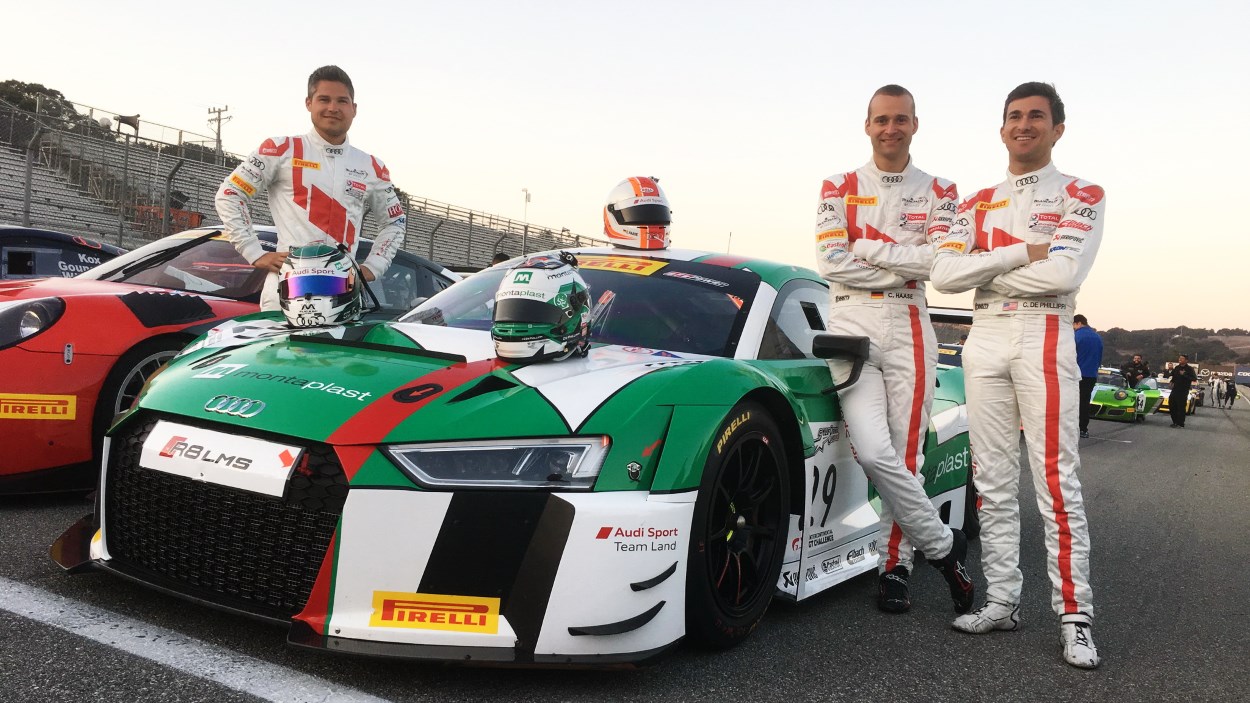 At the start in Laguna Seca

From 26 to 28 October the Audi Sport Team Land will compete in the final of the Intercontinental GT Challenge. The Audi R8 LMS GT3 will be shared by the German Audi Sport pilots Christopher Mies and Christopher Haase. Kelvin van der Linde will complete the lineup.
All three drivers have been racing at the Intercontinal GT Challenge race at the Laguna Seca Raceway in 2017. Especially South African van der Linde has good memories about this race: Together with his team mates he secured first place. But also the German duo has already shown that they can be fast at Laguna Seca. In 2017 they finished second together with the Audi Sport Team Land.
Christopher Haase is not only fighting for the win but also for the driver´s championship. Before the final race of the season the 30-year-old is only 18 points behind the leader. 25 points are awarded for a victory at Laguna Seca so Haase still has every chance to win the title.
Hochauflösende Fotos / high resolution images: